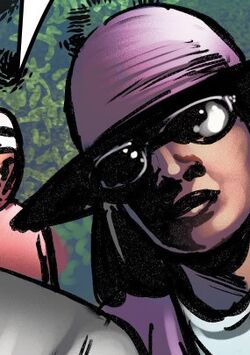 Zerha Okur is a successful Somalian surgeon and businesswoman who uses her wealth to fund Templar operations. Due to cultural bias against women, Okur is forced to stay in the shadow of her less successful husband.
In 2016, an Assassin-Erudito team led by Galina Voronina traveled to Mogadishu to capture the rogue Assassin Joseph Laurier. Knowing that Okur funded the Templar operation which resulted in the death of Laurier's lover, Christian, Voronina deduced that Laurier was in the country to kill the Templar. Infiltrating a ceremony in which the Okurs were present, Voronina and her teammates attacked Laurier when he tried to kidnap Zehra Okur, inadvertently allowing her bodyguards to exfiltrate her away.
Appearances
References
Community content is available under
CC-BY-SA
unless otherwise noted.