Who's In Your Blood? was a website founded in 2016 by 20th Century Fox that promoted the launch of the Assassin's Creed film.
History
The website launched on 4 October 2016 to promote the film. The site has been shut down since at least 18 January 2019, and currently redirects to the film's page on 20th Century Fox's website.
Description
The site utilized the surname of the user and their mother's maiden name to purportedly find possible connections between the user and famous historical figures, with variations based on geographic region.
Historical Figures
Asia (excluding West Asia) and Oceania
Name: Genghis Khan
Region: Russia/Asia
Affiliation: Templars

Genghis Khan was the founder and Great Khan of the Mongol Empire, which became largest land empire in history. Genghis Khan conquered most of Eurasia and is credited with bringing the Silk Road under one cohesive political environment. Though the exact cause of his death remains a mystery, some legends say an assassin from the Assassin Brotherhood orchestrated his death.
Name: Oda Nobunaga
Region: Asia
Affiliation: Assassins

Oda Nobunaga was a powerful lord (daimyo) during the late 16th century in feudal Japan. Nobunaga is known for his attempt to unify all of Japan near the end of the Sengoku period. Before he could realize his goal, Nobunaga was betrayed and attacked by his vassal Akechi Mitsuhide at Honnō-ji in Kyoto, where he died by committing seppuku.
Russia and Norway
Name: Catherine the Great
Region: Russia
Affiliation: Assassins

Catherine II, also known as Catherine the Great, was the longest running female ruler of Russia in the 17th Century. Catherine ascended the thrown following the assassination of her husband, Tsar Peter III, whose death may have been helped by the Brotherhood of Assassins.
Name: Vlad the Impaler
Region: Russia
Affiliation: Templars

Vlad Tepes, also known as Vlad the Imapler, was a 15th century Romanian prince and the inspiration of the vampire legend of Dracula. Vlad's brutality against his enemies earned him the reputation of being a monster, and during his reign he was a key ally to the Templar Order during their fight against the Ottoman Empire.
Name: Pyotr Ilyich Tchaikovsky
Region: Russia
Affiliation: Assassins

Tchaikovsky is one of history's most famous musical composers, who rose to prominence during the late Romantic period in Russia. During this time, Tsar Alexander was assassinated by Ignacy Hryniewiecki of the People's Will, an ally of the Assassins, leading to instability of the Russian oligarchy and setting the stage for the Bolshevik Revolution of 1917.
Africa and West Asia
Name: Napoléon Bonaparte
Region: Africa
Affiliation: Assassins

Napoléon Bonaparte was a military leader and French Emperor who aggressively expanded France's empire in the late 1700s. Napoleon was an ally to the Assassins' brotherhood on many occasions during their covert battles against the Templars.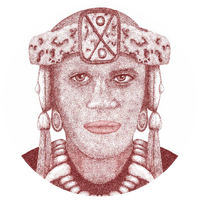 Name: Shaka Zulu
Region: Africa
Affiliation: Assassins

Shaka kaSenzangakhona was one of the most influential rulers of the Zulu Kingdom in the early 19th Century. During his reign, Shaka proved to be a brilliant military organizer, and survived numerous assassination attempts before finally becoming victim of a treacherous assassination plot orchestrated by his half brothers in 1828.
Iceland, Northern and Eastern Europe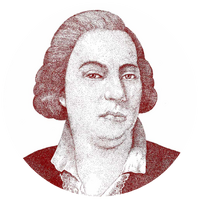 Name: Giacomo Casanova
Region: Eastern Europe
Affiliation: Assassins

Giacamo Casanova was an Italian adventurer and author during the 18th Century, and during his travels he crossed paths with other luminaries of the time, including Ben Franklin, Voltaire, Goethe and Mozart.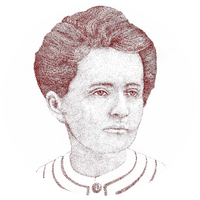 Name: Marie Curie
Region: Eastern Europe
Affiliation: Assassins

Madam Curie was a Nobel Prize-winning scientist who conducted pioneering research in the field of radioactivity, leading to advances in medical treatment and chemistry. Madam Curie died as a result of long-term exposure to radiation. Radioactive poison from elements such as Polonium-210 can be used lethally in assassination attempts in modern times.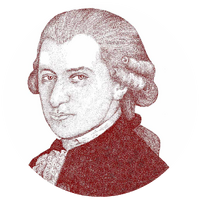 Name: Mozart
Region: Eastern Europe
Affiliation: Assassins

Wolfgang Amadeus Mozart was a prolific and influential composer of the Classical era. On 14 December 1784, Mozart became a Freemason, admitted to the lodge Zur Wohltätigkeit. According to some legends, the Freemasons were responsible for transporting a highly prized artifact to the New World, carrying it across the sea with George Washington during this same era.
Western Europe
Name: Marquis de Lafayette
Region: Western Europe
Affiliation: Assassins

Marquis de Lafayette was a French military officer who fought during the American Revolution, serving alongside George Washington's command. Lafayette counted Alexander Hamilton and Thomas Jefferson as friends, and was always a loyal ally to the Assassin Brotherhood.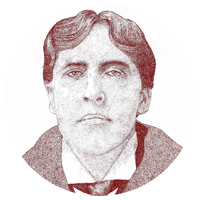 Name: Oscar Wilde
Region: Western Europe
Affiliation: Assassins

Oscar Wilde was a famous Irish poet, author and playwright during the Victorian era and notable for his novel The Picture of Dorian Grey and play The Importance of Being Earnest. Oscar Wilde's writings continue to inspire artists and creators in modern times.
Name: Louis XVI
Region: Western Europe
Affiliation: Templars

Louis XVI was the King of France from 1774 to 1792, and was a key figure of the French Revolution along with his wife, Marie Antoinette. Both King Louis and Marie Antoinette were executed via the guillotine during the revolution's upheaval.
British Isles
Name: Charles Dickens
Region: England
Affiliation: Assassins

Charles Dickens was one of the most famous English writers of the 19th Century, and his literature continues to inspire and entertain readers today. Some of Dickens' most famous works include A Christmas Carol, David Copperfield, and A Tale of Two Cities. Dickens was a known ally of the Brotherhood of Assassins.
Name: Elizabeth I
Region: England
Affiliation: Assassins

Born Elizabeth Tudor, Elizabeth I was Queen of England and Ireland in the 16th Century. Elizabeth was a close ally of the Assassins, who helped her ascend the throne in 1588.
Name: Isaac Newton
Region: England
Affiliation: Templars

Isaac Newton was a scientist best known for his theories of gravity, which were groundbreaking when published in the 1600s. The Templars frequently used and influenced his works to make science and technology flourish in society to advance the Order's goals.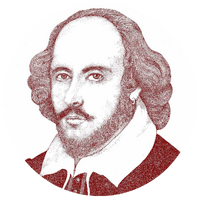 Name: William Shakespeare
Region: England
Affiliation: Assassins

William Shakespeare was a famous poet and playwright, and widely regarded as the greatest writer of English in history. During his lifetime, Shakespeare wrote 38 plays, 154 sonnets, and introduced hundreds of new words into the English language.
North America
Name: Frederick Douglass
Region: North America
Affiliation: Assassins

Frederick Douglass was a social reformer and abolitionist in the United States. The Templars historically have attempted to promote forms of oppression, such as slavery, and the Assassin Brotherhood are dedicated to preserving the freedom and free will of all men.
Name: Thomas Edison
Region: North America
Affiliation: Templars

Thomas Edison was an influential businessman and inventor during the 19th Century, most well known for inventing and improving devices such as the phonograph and light bulb. In addition to his famous inventions, Edison was known for his public feud with fellow inventor Nikola Tesla, who was key ally of the Assassins Order.
Name: Henry Ford
Region: North America
Affiliation: Templars

Henry Ford was an American industrialist and founder of the Ford Motor Company. Ford was one of the leaders of the Templar Order during the late 1800s and went on to help develop the Templar's secret front of Abstergo Industries.
Name: George Washington
Region: North America
Affiliation: Assassins

Prior to becoming the first POTUS, George Washington was the commander-in-chief of the Continental Army during the American Revolutionary War, and was aided by the Assassin Brotherhood during this time.
South America
Name: Simón Bolívar
Region: South America
Affiliation: Assassins

Simon Bolivar was a key figure in various South American revolutions against the Spanish Empire during the early 1800s. Known as "The Liberator", Bolivar is considered a military hero and a visionary in Latin American countries, though his dream of a united South America was never fully realized.
Name: Christopher Columbus
Region: South America
Affiliation: Assassins

Christopher Columbus was an Italian-born navigator whose voyages and explorations led to the European awareness of the American continents. Columbus was a pivotal ally to the Assassins during the time when the Templars were attempting to expand their influence to the New World west of Europe.
Gallery
External links
Community content is available under
CC-BY-SA
unless otherwise noted.