No Man's Sky Update - The Loop
Play Sound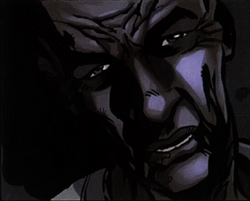 Weke (died 259) was the servant of Lucius, and was aware of the Assassin affiliation that his master and his master's son, Aquilus, shared.
Biography
In 259, Caius Fulvus Vultur, secretly a Templar, visited his old friend Lucius in Lugdunum, but only with the purpose of retrieving the Ankh which had not long been brought there; Vultur killed Lucius and took the Ankh while Aquilus was interrogating Faustinus, though Weke chased after him.[1]
However, Vultur faced Weke and fatally wounded him. At the same time, Aquilus hurried home, only to find his father dead and Weke sitting against a wall. With his dying breath, Weke told Aquilus that "eagles do not fear vultures... but they should learn to be wary of them."[1]
Gallery
Appearances
References
Characters
Locations
Factions
Terms and concepts