Where are the paintings?


This article is in need of more images and/or better quality pictures in order to achieve a higher status. You can help the Assassin's Creed Wiki by uploading better images on this page.
Ezio, my friend! How may I be of service?


This article is in desperate need of a revamp. Please improve it in any way necessary in order for it to achieve a higher standard of quality in accordance with our Manual of Style.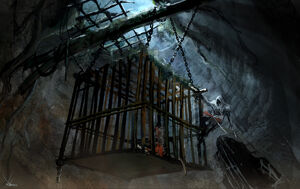 The Vlad the Impaler Prison is a location Ezio Auditore da Firenze visited during the events in Assassin's Creed: Revelations. It is only available in certain collecter's editions of the game. It is a Secret Location. Ezio traveled there in 1511 to find Vlad the Impaler's blade, a weapon that could defeat any foe.