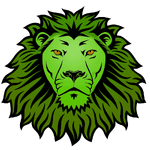 "Mary, flick on the kettle, we have guests"
Hey guys, welcome to my Chatterbox!
Click 1 to leave a short message. Click 2 to get request my presence on the IRC. Click 3 to leave an image request. Click 4 for anything else.
Thanks for stopping by!
-Side note: I can't ban vandals, only revert their edits, so if you have something to report please leave it with one of the following users - Cello, War, Sima, Thief or Rayne.
Short Messages
--Leave all your shorties here!

Sorry im not shure where to post these. But thanks for all your help :) I will get to making some better images right away! And learn the ropes of photoshop. :) Hope to catchya round. :) Bye. Grim Leaper19 09:40, April 26, 2011 (UTC)
Sorry to bother you over something so stupid, but because you kindly designed my personal signature, how can I change the font to the same one as you have? Because it is pretty good. Assassino de Roma 21:18, April 29, 2011 (UTC)
Hey 16 where did you get that userbox that you like Tobuscus? I want it! Tobuscus=awesome! ShermTank7272 21:36, May 4, 2011 (UTC)
hi
Get Your Ass on the IRC
--Request my presence in the IRC here- Provided I'm on!
Image Requests
--Leave all your image requests here - I can't promise I will get everything, but I'll sure try :D
Request! At last!
Not sure if you saw the first messege I left: Well it has been freakin' long since I made a request last, eh? xD Well here it is: I would like a new image for the infobox in the Siege of Viana article! This is what I would like; at some point Ezio will reach a cliff overlooking the countryside with the siege towers, I would like a shot with the siege towers moving towards the Viana Castle. If you could do this it would be much appreciated, Steen! Assassino de Roma 17:58, April 24, 2011 (UTC)
Other
--Well as it says on the tin really!
  Hi, Subject 16! I'm new in the area my perfil is Subject 15. Im just begining but im writing for say that you're awesome!!!!!!!!


S15 11:34, April 26, 2011 (UTC)
City images
Hey Steen! I've got some more requests for images, if you don't mind them. I'd like some images of the following cities/villages:
Ferrara (I don't know if the city itself is visible at one point, but at least an image featuring a little more than just the palazzo would be good anyways.)
Thanks in advance (I hope)! You wouldn't happen to have some form of capture card for the PSP as well, would you? -- Master Sima Yi 11:28, May 4, 2011 (UTC)
Page Set Up
Hey there 16! I've recently taken Elchzard under my wing, and I'd like to request the set up of his Pigeon Coop and Progress Log, if you'd be so kind :P Thanks in advance! :D --WarClown Frequency: 149.94 12:27, May 5, 2011 (UTC)
Thanks a plenty 16! :D --WarClown Frequency: 149.94 13:56, May 5, 2011 (UTC)
AC1 pictures?
Hey 16 :) Do you do AC1 pictures man? Just looking for some, and thought you'd be the man to ask :P Cheers! :) Elchzard 18:30, May 9, 2011 (UTC)
Got this covered. Vatsa 01:39, May 10, 2011 (UTC)==Revelations and Revelations==
Cheers V! --☘ The Green Lion ☘ ➜ ☎Talk☎ 07:23, May 10, 2011 (UTC)
Revelations About Revelations
Yo Steen! Got a link that details some more about Revelations, take a look and see what information you can incorporate from it into our wiki (more on Eagle Sense, some interesting bits about the Hookblade, his new lover, Altair and a bit dealing with Ezio, Altair and Desmond colliding in the same memory...)! -- Rayne Message 08:12, May 10, 2011 (UTC)
Apprentice Versions of Sysop's templates
Hey there 16! I have a request. Can you make the Apprentice versions of mine and Cello's emblems? Just upload them over their respective pictures. Thanks in advance dude! :D --WarClown Frequency: 149.94 12:53, May 11, 2011 (UTC)
Secret Assignment Report
whispers* 16....psst...16!!...It's a me, AMDR! How in the name of the father of understanding are you?
I was thinking of you the other day cos i was down in Wexford on a secret assignment/'stag-do'.. Stayed at some place near Kiltealy was class craic. So now i'm back at work and figured i'd pop online and let you know i'm still alive... the Templars havn't got me yet.
Unfortunetly though, until I get a home computer sorted out, it looks like i'm going to be lost for a while yet.. Its been bad, I haven't even played AC in ages!! (but shushhh don't tell anyone). I'll hopefully get everything sorted before any new additions are released so that I can jump straight back into the thick of it with a high quality editing spree. So I will have to try and get my act together, go and jump off the roof of the Castel Sant Angelo once more, and land on someones face with both blades drawn! In the meantime don't forget about your Irish compadre up in Sligeach.
Lord of the Creed 14:52, May 12, 2011 (UTC)