(Spring Cleaning :D)

Line 2:
Line 2:
 

[[File:GREENLionhead.png|150px|left]]

 

[[File:GREENLionhead.png|150px|left]]

 

<p style="text-align: center;">'''''"Mary, flick on the kettle, we have guests"'''''</p>

 

<p style="text-align: center;">'''''"Mary, flick on the kettle, we have guests"'''''</p>

 
+

<p style="text-align: center;">Hey guys, welcome to my Chatterbox!<br /></p>

 
 
 
+

<center>Click [[User_talk:Subject_16*#Short_Messages|'''1''']] to leave a short message. Click [[User_talk:Subject_16*#Get_Your_Ass_in_the_IRC|'''2''']] to request my presence on the IRC. Click [[User_talk:Subject_16*#Image_Requests|'''3''']] to leave an image request. Click [[User_talk:Subject_16*#Other|'''4''']] for anything else.</center><center>''Thanks for stopping by!''</center><p style="text-align: center;">[[User_talk:Subject_16*/Archive1|Archive 1]]</p>

−
 
−
 
−
 
−
 
−
 
−

<center>Hey guys, welcome to my Chatterbox!<br />Click [[User_talk:Subject_16*#Short_Messages|'''1''']] to leave a short message. Click [[User_talk:Subject_16*#Get_Your_Ass_in_the_IRC|'''2''']] to get request my presence on the IRC. Click [[User_talk:Subject_16*#Image_Requests|'''3''']] to leave an image request. Click [[User_talk:Subject_16*#Other|'''4''']] for anything else.</center><center>''Thanks for stopping by!''</center><p style="text-align: center;">[[User_talk:Subject_16*/Archive1|Archive 1]]</p>

 
 

</div>

 

</div>

−
 
−

-'''Side note: I can't ban vandals, only revert their edits, so if you have something to report please leave it with one of the following users - [[User talk:D. Cello|Cello]], [[User talk:War Clown|War]], [[User talk:Master Sima Yi|Sima]], [[User:ThiefAC|Thief]]''' or'''[[User:Assassin-Rayne| Rayne]].'''

 
 
 
 

=='''''Short Messages'''''==

 

=='''''Short Messages'''''==

Line 17:
Line 11:
 
 
 
 
−

Sorry im not shure where to post these. But thanks for all your help :) I will get to making some better images right away! And learn the ropes of photoshop. :) Hope to catchya round. :) Bye. [[User:Grim Leaper19|Grim Leaper19]] 09:40, April 26, 2011 (UTC)

 
 
 
 
+

=='''''Get Your Ass on the IRC'''''==

−

Sorry to bother you over something so stupid, but because you kindly designed my personal signature, how can I change the font to the same one as you have? Because it is pretty good. [[User:AssassinRome|<span style="font-family:arial;font-size:14px;color:#CCFF00;">'''Assassino de Roma'''</span>]] 21:18, April 29, 2011 (UTC)

 
 
+

'''--<u>Request my presence in the IRC here- Provided I'm on!</u>'''

 
 
−

Hey 16 where did you get that userbox that you like Tobuscus? I want it! Tobuscus=awesome! [[User:ShermTank7272|ShermTank7272]] 21:36, May 4, 2011 (UTC)

 
 
 
−

hi

 
−
 
−

I LOVE YOUU! .. xD. Thanks so much for the Jabal picture. [[User:UDITORE|UDITORE]] 15:33, July 2, 2011 (UTC)

 
−
 
−

Just came to congratulate you, awesome video mate(Ezio's farewell), it hasn't the views it deserves, but you'll get them :D Good luck on your walkthroughs/videos.

 
−
 
−

A recent subscriber,

 
−
 
−

[[User:Ghosttharian|Ghosttharian]] 18:33, July 25, 2011 (UTC)

 
−
 
−

Hey I noticed that on Altair's page in the "Hunt for the Nine" section that your picture caption by Abu'l Nuqoud's part that you spelled Abu'l's name wrong. You left out the "u'l" just thought I'd let you know.

 
−
 
−

=='''''Get Your Ass on the IRC'''''==

 
−

'''--<u>Request my presence in the IRC here- Provided I'm on!</u>'''

 
−

:Your ass. Our IRC. My PM. ASAP. ^^ -- [http://assassinscreed.wikia.com/wiki/User:D._Cello D. Cello] 19:53, June 8, 2011 (UTC)

 
−

:Steen, we need your help! The IRC Chat is dead and needs conversation! GET ON ASAP XD [[User:TheSt0ryTeller|TheSt0ryTeller]] 10:05, July 7, 2011 (UTC)

 
−

:You, me, and the IRC for about 20-30 minutes =P . -- [[User:'R BlaiddDdraig|<span style="font-family:High Tower Text;font-size:17px;color:#999999;">''''R BlaiddDdraig'''</span>]][[User_Talk:'R_BlaiddDdraig|<sup><span style="font-family:Lucida Calligraphy;color:#990000;">WolfDragon's Lair</span></sup>]] 14:03, August 7, 2011 (UTC)

 
−

::...Still need to talk to you. -- [[User:'R BlaiddDdraig|<span style="font-family:High Tower Text;font-size:17px;color:#999999;">''''R BlaiddDdraig'''</span>]][[User_Talk:'R_BlaiddDdraig|<sup><span style="font-family:Cooper Black;font-size:13px;color:#6B8E23;">The Swamp</span></sup>]] 08:08, August 27, 2011 (UTC)

 
−

:::Hi ho! -- [[User:'R BlaiddDdraig|<span style="font-family:High Tower Text;font-size:17px;color:#999999;">''''R BlaiddDdraig'''</span>]][[User_Talk:'R_BlaiddDdraig|<sup><span style="font-family:Cooper Black;font-size:13px;color:#6B8E23;">The Swamp</span></sup>]] 09:28, September 12, 2011 (UTC)

 
−

::::Urgent discussion needed. -- [[User:'R BlaiddDdraig|<span style="font-family:Script MT Bold;font-size:19px;color:Grey;">'R BlaiddDdraig</span>]] [[User Talk:'R BlaiddDdraig|<sup><span style="font-family:FrankRuehl;color:#76FF7A">Enter... '''<big>THE SCARY DOOR</big>'''</span></sup>]] 10:18, September 27, 2011 (UTC)

 
−

:Firstly... welcome back and secondly GET YO A** ON IRC! :D You may need some catching up mate. Nanu Nanu ^_^ [[User:TheSt0ryTeller|<span style="font-family:Century Schoolbook;font-size:19px;color:#FFFFFF;">'''Teller'''</span>]] [[User_Talk:TheSt0ryTeller|<sup><span style="font-family:Gill Sans MS;color:#FFFFFF;">Words, On my Screen :O</span></sup>]] 11:31, August 26, 2011 (UTC)

 
−

::...It's time! ;) Yesh.... I know what time it is.... but Mum... sorry anyway... it's time. :) [[User:TheSt0ryTeller|<span style="font-family:Century Schoolbook;font-size:19px;color:#FFFFFF;">'''Teller'''</span>]] [[User_Talk:TheSt0ryTeller|<sup><span style="font-family:Gill Sans MS;color:#FFFFFF;">Words, On my Screen :O</span></sup>]] 04:00, September 25, 2011 (UTC)

 
 
 
 

=='''''Image Requests'''''==

 

=='''''Image Requests'''''==

 

'''--<u>Leave all your image requests here - I can't promise I will get everything, but I'll sure try</u> :D'''

 

'''--<u>Leave all your image requests here - I can't promise I will get everything, but I'll sure try</u> :D'''

−

===Request! At last!===

 
−

Not sure if you saw the first messege I left: Well it has been freakin' long since I made a request last, eh? xD Well here it is: I would like a new image for the infobox in the [http://assassinscreed.wikia.com/wiki/Siege_of_Viana Siege of Viana] article! This is what I would like; at some point Ezio will reach a cliff overlooking the countryside with the siege towers, I would like a shot with the siege towers moving towards the [http://assassinscreed.wikia.com/wiki/Viana_Castle Viana Castle]. If you could do this it would be much appreciated, Steen! [http://assassinscreed.wikia.com/wiki/User:AssassinRome Assassino de Roma] 17:58, April 24, 2011 (UTC)

 
−

===Battle for Forlì===

 
−

Got another request! I'm revamping the [[Battle of Forlì]] article, and we could sure us some HQ images. Can you please get a HQ image of Ezio, Caterina and Machiavelli walking towards Forlì before the attack. If you could also get one of Ezio doing a leap of faith from the walls after opening the gates, and Ezio, Machiavelli, and the milita fighting off the ambush that would be great. Much appreciated. [[User:AssassinRome|<span style="font-family:trajan pro;font-size:14px;color:#CCFF00;">'''Assassino de Roma'''</span>]] 13:24, May 15, 2011 (UTC)

 
−

===Ramiro d'Orco===

 
 
 
−

Steen! Right, I'm creating articles on Cesare's three generals that appeared in Ascendance. First there is [[Ramiro d'Orco]]. I need some HQ images of him. [http://www.youtube.com/watch?v=XVRkkH4JtX4 Here] is a link to Ascendance. Ramiro is the first man mentioned, Cesare's sadist. I'd like a picture of him along with the other two generals, the close up of his face, and his butchered remains. If you could do this, it would be much appreciated. [[User:AssassinRome|<span style="font-family:trajan pro;font-size:14px;color:#CCFF00;">'''Assassino de Roma'''</span>]] 12:51, May 22, 2011 (UTC)

 
 
 
−

*I'll handle this in full-HD, easy to obtain. :P (Also, I need to give 16* a task of my own. XD) --[[User:ThiefAC|'''<span style="font-family:Agency"><font color="#000080"><big>T</big></font><font color="#0b0076">H</font><font color="#15006c">I</font><font color="#200062">E</font><font color="#2b0059">F</font></span>''']] 00:24, May 23, 2011 (UTC)

 
−
 
−

===Cesare Borgia and Vitellozzo Vitello===

 
−
 
−

I've also added the events of Ascendance to [[Cesare Borgia|Cesare's]] articles. If you wouldn't mind getting a picture of either him with Micheletto or with a crossbox that be great. Also, I've done an article on [[Vitellozzo Vitelli]] (The third General), if you could get a picture the close up face, him about to be strangled by Micheletto, and fighting off the Papal guards, that by great. Thank you in advance. [[User:AssassinRome|<span style="font-family:trajan pro;font-size:14px;color:#CCFF00;">'''Assassino de Roma'''</span>]] 13:47, May 22, 2011 (UTC)

 
−
 
−

*I'll handle both of the above two in full-HD, they're easy to obtain. :P (Also, I need to give 16* a task of my own. XD) --[[User:ThiefAC|'''<span style="font-family:Agency"><font color="#000080"><big>T</big></font><font color="#0b0076">H</font><font color="#15006c">I</font><font color="#200062">E</font><font color="#2b0059">F</font></span>''']] 00:22, May 23, 2011 (UTC)

 
−

===PhotoShop mettle!===

 
−

Yo, Sikksta! I've got a task here with your name on it. :P You can move out from snapshots and put your PhotoShop mettle to the test with this task. XD Could you please re-do all of these logos here [http://assassinscreed.wikia.com/wiki/File:AC1logo_portal.png 1], [http://assassinscreed.wikia.com/wiki/File:ACIIlogo-Portal.png 2] and [http://assassinscreed.wikia.com/wiki/File:ACBHlogo-Portal.png 3] to a more higher quality standard? Could you also please remake [http://assassinscreed.wikia.com/wiki/File:Ac_series_portal.jpg this] logo, so it matches the same style as the others? Thanks in advance!!! --[[User:ThiefAC|'''<span style="font-family:Agency"><font color="#000080"><big>T</big></font><font color="#0b0076">H</font><font color="#15006c">I</font><font color="#200062">E</font><font color="#2b0059">F</font></span>''']] 00:33, May 23, 2011 (UTC)

 
−

===Doomsday===

 
−

<strike>Hey Sixteen, I was wondering if you could aquire an image from the Doomsday memory of Assassin's Creed II. This memory is in the Bonfire of the Vanities DLC. It doesn't really matter wwhat image you can get, I just need one to put in the infobox, so whatever you think would work. Thanks! --[[User:. .-. ..- -.. .. - ---|'''<span style="font-family:Bradley Hand ITC"><font color="Gray"><big>ERUDITO</big></font></span>''']] 05:08, July 6, 2011 (UTC)</strike>

 
−
 
−

: -Nevermind, turns out this is someone elses assignment---[[User:. .-. ..- -.. .. - ---|'''<span style="font-family:Bradley Hand ITC"><font color="Gray"><big>ERUDITO</big></font></span>''']] 07:30, July 7, 2011 (UTC)

 
−

:

 
−
 
−

=== Request===

 
−

Hey 16, I'm not sure if you saw it or not, but in case you didn't, I'll leave want I want here and I'll leave the rest up to you when you have time(If you're too busy, or are already working on it, let me know). I need 7 images, for personal use, one for each of the following characters: Barber(Color Red/Advanced gear), Dama Rossa(Pistachio/Advanced), Executioner(Black/Advanced), Hellequin(Fuchsia/Elite), Nobleman(White/Superior), Officer(Burgundy/Advanced) and Smuggler(Faded Black/Superior). Photoshopping/splicing the current images on the wiki is fine too. Any help is appreciated. [[User:Master Decoder|Master Decoder]] 05:02, January 30, 2012 (UTC)

 
−
 
−

Note: Just letting you know, I'm looking for something like the main pic for the [[Mercenary_(Animi_Avatar)|Mercenary]]. Thanks again. [[User:Master Decoder|Master Decoder]] 03:09, January 31, 2012 (UTC)

 
 
 
 

=='''''Other'''''==

 

=='''''Other'''''==

 

'''--<u>Well as it says on the tin really! </u>'''

 

'''--<u>Well as it says on the tin really! </u>'''

−
 
−

Hi, Subject 16! I'm new in the area my perfil is Subject 15. Im just begining but im writing for say that you're awesome!!!!!!!!

 
−
 
−
 
−

S15 11:34, April 26, 2011 (UTC)

 
−
 
−

==City images==

 
−

Hey Steen! I've got some more requests for images, if you don't mind them. I'd like some images of the following cities/villages:

 
−
 
−

*[[Viana]]

 
−

*[[Ferrara]] (I don't know if the city itself is visible at one point, but at least an image featuring a little more than just the palazzo would be good anyways.)

 
−

*[[Monteriggioni]]

 
−
 
−

Thanks in advance (I hope)!

 
−

You wouldn't happen to have some form of capture card for the PSP as well, would you? -- [[User:Master Sima Yi|Master Sima Yi]] 11:28, May 4, 2011 (UTC)

 
−
 
−

== Page Set Up ==

 
−
 
−

Hey there 16! I've recently taken [[User:Elchzard|Elchzard]] under my wing, and I'd like to request the set up of his Pigeon Coop and Progress Log, if you'd be so kind :P Thanks in advance! :D --[[User:War Clown|<span style="font-family:OCR A Extended;font-size:20px;color:#CCCCCC;">'''WarClown'''</span>]] [[User talk:War Clown|<sup><font color="white">'''Frequency: 149.94'''</font></sup>]] 12:27, May 5, 2011 (UTC)

 
−
 
−

:Thanks a plenty 16! :D --[[User:War Clown|<span style="font-family:OCR A Extended;font-size:20px;color:#CCCCCC;">'''WarClown'''</span>]] [[User talk:War Clown|<sup><font color="white">'''Frequency: 149.94'''</font></sup>]] 13:56, May 5, 2011 (UTC)

 
−
 
−

== AC1 pictures? ==

 
−
 
−

Hey 16 :) Do you do AC1 pictures man? Just looking for some, and thought you'd be the man to ask :P Cheers! :) [[User:Elchzard|Elchzard]] 18:30, May 9, 2011 (UTC)

 
−
 
−

:Got this covered. [[User_Talk:Vatsa1708|<span style="font-family:Brush Script Std;font-size:25px;color:#800000;">'''Vatsa'''</span>]] 01:39, May 10, 2011 (UTC)==Revelations and ''Revelations''==

 
−
 
−

::Cheers V! --[[User:Subject_16*|<span style="font-family:trajan pro;font-size:16px;color:#33CC33;">☘ '''The Green Lion''' ☘</span>]] ➜[[User_Talk:Subject_16*|<span style="font-family:century gothic;font-size:12px;color:orange;"> ☎<sup>Talk</sup>☎</span>]] 07:23, May 10, 2011 (UTC)

 
−
 
−

==Revelations About ''Revelations''==

 
−

Yo Steen! Got a [http://n4g.com/news/760389/ign-assassins-creed-revelations-stars-ezio-and-altair link that details some more about] ''Revelations'', take a look and see what information you can incorporate from it into our wiki (more on ''Eagle Sense'', some interesting bits about the Hookblade, his new lover, Altair and a bit dealing with Ezio, Altair and Desmond colliding in the same memory...)! -- [[User:Assassin-Rayne|<span style="font-family:Vivaldi;font-size:23px;color:red;">'''Rayne'''</span>]] [[User_Talk:Assassin-Rayne|<sup><span style="font-family:times new roman;color:darkorange;">Message</span></sup>]] 08:12, May 10, 2011 (UTC)

 
−
 
−

== Apprentice Versions of Sysop's templates ==

 
−
 
−

Hey there 16! I have a request. Can you make the Apprentice versions of [[:File:AppWarClown.png|mine]] and [[:File:AppCello.png|Cello's]] emblems? Just upload them over their respective pictures. Thanks in advance dude! :D --[[User:War Clown|<span style="font-family:OCR A Extended;font-size:20px;color:#CCCCCC;">'''WarClown'''</span>]] [[User talk:War Clown|<sup><font color="white">'''Frequency: 149.94'''</font></sup>]] 12:53, May 11, 2011 (UTC)

 
−
 
−

== Secret Assignment Report ==

 
−
 
−

*whispers* 16....psst...16!!...It's a me, AMDR! How in the name of the father of understanding are you?

 
−
 
−

I was thinking of you the other day cos i was down in Wexford on a secret assignment/'stag-do'.. Stayed at some place near Kiltealy was class craic. So now i'm back at work and figured i'd pop online and let you know i'm still alive... the Templars havn't got me yet.

 
−
 
−

Unfortunetly though, until I get a home computer sorted out, it looks like i'm going to be lost for a while yet.. Its been bad, I haven't even played AC in ages!! (but shushhh don't tell anyone). I'll hopefully get everything sorted before any new additions are released so that I can jump straight back into the thick of it with a high quality editing spree. So I will have to try and get my act together, go and jump off the roof of the Castel Sant Angelo once more, and land on someones face with both blades drawn! In the meantime don't forget about your Irish compadre up in Sligeach.

 
−
 
−

[[User:Subject AMDR|<span style="color:#00FF00;">'''Lord of the Creed'''</span>]] 14:52, May 12, 2011 (UTC)

 
−
 
−

== Reward ==

 
−
 
−

Hello there. Hey, where is that Green Lion? He's a cunning bastard, always escaping my gun! XD Anyways, because of your work on the [[Fall of Cesare Borgia]] article, we would like to award you.

 
−
 
−

--Code Removed--

 
−
 
−

Thanks you for your help, Steen. Your work is much appreciated. [[User:AssassinRome|<span style="font-family:trajan pro;font-size:14px;color:#CCFF00;">'''Assassino de Roma'''</span>]] 15:18, May 14, 2011 (UTC)

 
−
 
−

== What's up? ==

 
−
 
−

Hey, as you can see i'm quite new here (pretty much newb) but I'd like to contribute alot to these wiki since Ac is one of the pillars of my gaming, so can I ask a favor (favour) could you redirect me to the "tutorial" page for editing/creating pages? I'd be very thankful (sorry for any possible typos).

 
−
 
−
 
−
 
−

[[User:Ghosttharian|Ghosttharian]] 22:29, May 16, 2011 (UTC)

 
−
 
−

== Ninja'd ==

 
−
 
−

Thanks alot, by the way just how quick are you O-O?

 
−
 
−

[[User:Ghosttharian|Ghosttharian]] 22:44, May 16, 2011 (UTC)

 
−
 
−

== Subject 16 ==

 
−
 
−

[[File:16.jpg|thumb]]

 
−

Not sure if there's much signifance but I was looking at a page for Revelations and I just thought you could add my picture to it.

 
−
 
−

If you zoom in and look at the third last memory, it's actually one for subject 16.

 
−
 
−

Don't be a hater, I only joined up about an hour ago so I haven't been through many pages :P

 
−
 
−

[[User:Il Tuo Dio|Il Tuo Dio]] 14:16, May 20, 2011 (UTC)

 
−
 
−

Hey, I relly like the assassin art you did for the Istruttorium. I just wanted to know how you did it.

 
−
 
−

== Grand Master <s>Flash</s> Cello ==

 
−
 
−

Yo Steenio.

 
−

Spoke to Cello concerning the matter we discussed earlier, and he loved it :)<br />

 
−

His exact... word, was "Awesome". So, yeah, it's all good to go. :D<br />

 
−

I'll be happy to help out with it any time you need me, too! :)<br />

 
−
 
−

Cheers man! [[User:Elchzard|Elchzard]] 18:29, June 4, 2011 (UTC)

 
−
 
−

== Congrats! ==

 
−
 
−

Congrats, man! Now your the Gabe of this place, well deserved title too! Anyways, only a userbox. It isn't that good, but you might like it. Or do one yourself. Meh, either way, congrats!

 
−
 
−

--Code Removed--

 
−
 
−

You'll make Cello proud. [[User:AssassinRome|<span style="font-family:trajan pro;font-size:14px;color:#CCFF00;">'''Assassino de Roma'''</span>]] 00:18, June 5, 2011 (UTC)

 
−
 
−

:Cheers Rome! That's awesome! --[[User:Subject_16*|<span style="font-family:trajan pro;font-size:16px;color:#33CC33;">☘ '''The Green Lion''' ☘</span>]] ➜[[User_Talk:Subject_16*|<span style="font-family:century gothic;font-size:12px;color:orange;"> ☎<sup>Talk</sup>☎</span>]] 00:35, June 5, 2011 (UTC)

 
−

::Congratulations! ;] You'll do a spectacular job, , also, *hint* our previous YouTube channel is dead.. *hint*. Hahah, I'm just kidding. You don't have to make one, I'll see about finding the password to our previous one first. Congrats once more, mate! :P --[[User:ThiefAC|'''<span style="font-family:Agency"><font color="#000080"><big>T</big></font><font color="#0b0076">H</font><font color="#15006c">I</font><font color="#200062">E</font><font color="#2b0059">F</font></span>''']] 01:05, June 5, 2011 (UTC)

 
−

:::Haha! Don't worry thief, I already have it planned! I'm waiting for a good capture card first and then.... we're golden! :D --[[User:Subject_16*|<span style="font-family:trajan pro;font-size:16px;color:#33CC33;">☘ '''The Green Lion''' ☘</span>]] ➜[[User_Talk:Subject_16*|<span style="font-family:century gothic;font-size:12px;color:orange;"> ☎<sup>Talk</sup>☎</span>]] 08:27, June 5, 2011 (UTC)

 
−
 
−

== Staff Meeting ==

 
−
 
−

Greetings, Six.<br />

 
−

Me, Rayne and Sima were discussing how most of the staff can get to be online at Skype at one given time, and we've agreed it's about time we have our FIRST! STAFF! MEETING!<br />

 
−

So, we have settled at 22:00 PM UTC at this Saturday June 11, what gives us a pretty decent time for both extremes of the world (not too late for Americas, not toooo earlier for asians/australians).<br />

 
−

We will be in Skype around that time. I know it's been decided right on time, but please try to make to it. It will be our test run for staff meetings.<br />

 
−

Seeya and talk to ya tomorrow! ;D -- [http://assassinscreed.wikia.com/wiki/User:D._Cello D. Cello] 17:07, June 10, 2011 (UTC)

 
−
 
−

:Yep, thats grand Cello! Talk to you then pal! :D --[[User:Subject_16*|<span style="font-family:trajan pro;font-size:16px;color:#33CC33;">☘ '''The Green Lion''' ☘</span>]] ➜[[User_Talk:Subject_16*|<span style="font-family:century gothic;font-size:12px;color:orange;"> ☎<sup>Talk</sup>☎</span>]] 17:48, June 10, 2011 (UTC)

 
−
 
−

== RE: Portal logos ==

 
−
 
−

!!!!!!!!!!!! You fixed it! Nice. Far out, Wikia must have it in for me. Everytime I replaced the file, it would turn all weird! Thanks, Sikksta, you bloody legend. :D --[[User:ThiefAC|'''<span style="font-family:Agency"><font color="#000080"><big>T</big></font><font color="#0b0076">H</font><font color="#15006c">I</font><font color="#200062">E</font><font color="#2b0059">F</font></span>''']] 12:14, June 14, 2011 (UTC)

 
−
 
−

there is a symbol like the glyphs of the butterfly effect in juno's temple if you use eagle vision you can see it i just upload a picture. if you have any explanation let me know. thanks for reading.

 
−
 
−

== Hey Steen :) ==

 
−
 
−

Hey Steen How are you? I was wondering, if you need any help or something done just ask me and I'll see what I can do. I like a little something to keep me occupied and it'll take some things off your hands. So if you need anything, just ask me and I'll see if I can get it done :) I see Vatsa is now moved onto better things and I'd love to be your apprentice :) If you choose not to that is fine by me, I can wait :D If so, great and I'll look forward to starting :D'''[[User:TheSt0ryTeller|&nbsp;&nbsp;&nbsp;&nbsp; TheSt0ryTeller]] 09:31, July 2, 2011 (UTC)'''

 
−
 
−

== Apprenticeship ==

 
−
 
−

Hi Steen, I just dropped by to ask you something. Since vatsa's not your apprentice anymore, will you be my master? If you agree, I promise not to let you down. Please repond soon on my talkpage.:)

 
−
 
−
 
−
 
−

[[User:The Loyal Recruit|The Loyal Recruit]] 09:51, July 2, 2011 (UTC)

 
−
 
−

== Avatar Request ==

 
−
 
−

Heya Steen! I'd just like to make a new Avatar request, like Rayne's XD Can you make me an avatar of either Cole MacGrath or Zoran Lazarevic in Machiavelli's clothes? I'd like the robes to be black and yellow, for both choices. If it's alright with you, that is. Thanks for your time! XD --[[User:War Clown|<span style="font-family:OCR A Extended;font-size:20px;color:#CCCCCC;">'''WarClown'''</span>]] [[User talk:War Clown|<sup><font color="white">'''Frequency: 149.94'''</font></sup>]] 04:48, July 3, 2011 (UTC)

 
−
 
−

:Hoho-ly shit. XD That is epic man! Especially the Cole version. Thanks a plenty, I'll go use it for the Staff Panel. XD --[[User:War Clown|<span style="font-family:OCR A Extended;font-size:20px;color:#CCCCCC;">'''WarClown'''</span>]] [[User talk:War Clown|<sup><font color="white">'''Dial-Up'''</font></sup>]]<sub>[[w:c:infamous|<font color="#3399FF">inFamous</font>]]</sub> 08:31, July 3, 2011 (UTC)

 
−
 
−

== Coop and Log ==

 
−
 
−

As [[User:TheSt0ryTeller|Teller]] is now my Apprentice I have been pointed in your direction as you are one of the few who knows how do make the Pigeon Coop and Progress Log for the Apprentices. So Steen, can you please make one for Teller? It'd be appreciated. ; ) [[User:AssassinRome|<span style="font-family:trajan pro;font-size:14px;color:#CCFF00;">'''Assassino de Roma'''</span>]] 14:54, July 3, 2011 (UTC)

 
−
 
−

== Al Mualim Pics ==

 
−
 
−

Heya Steen

 
−
 
−
 
−

For my first assignment, I have to revamp the Al Mualim page and add images, the problem is I cannot seem to find any and my stupid program that lets me take the photos from my computer is stuffing up. I wanted to ask if you could maybe aquire them for me, it would be greatly appreciated :) [[User:TheSt0ryTeller|TheSt0ryTeller]] 00:02, July 4, 2011 (UTC)

 
−
 
−

Maybe if you could get a full body pic would be great, thanks mate :) [[User:TheSt0ryTeller|TheSt0ryTeller]] 00:07, July 5, 2011 (UTC)

 
−
 
−

'''I saw the render, it looks great :) Thank you for helping me out :D [[User:TheSt0ryTeller|TheSt0ryTeller]] 21:39, July 5, 2011 (UTC)'''

 
−
 
−

== Please Reply ==

 
−
 
−

Steen, I left you a message regarding to my apprenticeship and I asked you to leave the answer on my talkpage, but better yet, can you come over on the IRC? I'm on right now. :)

 
−
 
−
 
−
 
−

[[User:The Loyal Recruit|The Loyal Recruit]] 14:01, July 4, 2011 (UTC)

 
−
 
−

== Answer ==

 
−
 
−

Sadly, I don't own SC, sorry. :)

 
−
 
−
 
−

[[User:The Loyal Recruit|The Loyal Recruit]] 14:51, July 4, 2011 (UTC)

 
−
 
−

== New Avatars ==

 
−
 
−

Hey Steen ^^<br />We've been discusing the idea of making each staff person a game character they like, and Sima said I should exchange my Ezio picture either for the new ACR one or another game character. SO I was thinking, would you mind giving it a test run on [http://media1.gameinformer.com/imagefeed/featured/electronic-arts/bioware/masseffect3/may2011cover1280.jpg Mass Effect's Shepard] and [http://www.webartz.com.br/wp-content/uploads/2008/09/uncharted-drake.jpg Drake from Uncharted] with Assassin Robes, please? ^^<br />Thanks mate, love you. -- [http://assassinscreed.wikia.com/wiki/User:D._Cello D. Cello] 22:46, July 7, 2011 (UTC)

 
−
 
−

== Those pics are pretty epic ==

 
−
 
−

'''Heya Steen, Teller here! Just here to tell you that the new staff pics are pretty epic :) Doing a good job there mate ;) [[User:TheSt0ryTeller|TheSt0ryTeller]] 11:13, July 8, 2011 (UTC)'''

 
−
 
−

==Avatar help==

 
−

Hey, Steen. Remember me? Could you help me with an avatar? I was thinking an avatar like the staff's but for an apprentice.... Er..... I think you get what I mean. Anyway, if you can make this, could you please send it to my talkpage? I'm not sure what my pic should look like so you should decide on it. Thanks if you do Steen :D [[User:Assassinist|<font color="red"><font face="Chiller"><font size="4">The Reaper</font></font></font>]] 14:36, July 8, 2011 (UTC)

 
−
 
−

== Avatar ==

 
−
 
−

Alright Steen, how goes things? Anyways, I noticed the updated staff avatars, so is it okay if mine can have the Rorschach (Watchmen) mask? (For one reason: The mask looks awesome). However, apparently unless the custom character don't appear in a game they can't be used, however, the character (Rorschach) itself appeared in a game (though it was crap). Anyways, it'd be appreciated. ; ) [[User:AssassinRome|<span style="font-family:trajan pro;font-size:14px;color:#CCFF00;">'''Assassino de Roma'''</span>]] 15:37, July 9, 2011 (UTC)

 
−
 
−

Are the new avatars only for Admins? [[User:AssassinRome|<span style="font-family:trajan pro;font-size:14px;color:#CCFF00;">'''Assassino de Roma'''</span>]] 13:00, July 17, 2011 (UTC)

 
−
 
−

== The Assignment ==

 
−
 
−

Hey, Steen. Just letting you know I completed the assignment. Sadly, two of the articles ([[The Morning After]] and [[Old Habits Die Hard]]) were created by different users...... I swear I didn't ask them to. XD

 
−
 
−
 
−

[[User:The Loyal Recruit|The Loyal Recruit]] 19:29, July 13, 2011 (UTC)

 
−
 
−

== Main PAge ==

 
−
 
−

Hai hai, 16. Mate, we need logos for the new main page portal. Would you mind gettings us:

 
−

* A Apprentice Iniative Logo (like the one on the iniative page, but without those icons at either side)

 
−

* A Timeline logo

 
−

* A Staff logo

 
−

And check the latest news post! You will like it ^^ -- [http://assassinscreed.wikia.com/wiki/User:D._Cello D. Cello] 10:26, July 25, 2011 (UTC)

 
−
 
−

== Demoman Demonstration ==

 
−
 
−

Where do you install the demo for Assassin's Creed: Revelations? 'Cos I want to play the AWESOMENESS of Revelations and I saw you have gameplay of the demo in your vid. [[User:Commisar1945|Commisar 1945]] 17:38, July 26, 2011 (UTC)

 
−

:That was a video of a video, kid, keep your panties on. -- [http://assassinscreed.wikia.com/wiki/User:D._Cello D. Cello] 23:30, July 26, 2011 (UTC)

 
−

==Userbox==

 
−
 
−

Hey, Steen, here to leave a new userbox for being our Community Developer:

 
−
 
−

<nowiki>{{ComDev}}</nowiki>

 
−
 
−

Take it if you like, I don't mind if not. Hope you like ; ) [[User:AssassinRome|<span style="font-family:trajan pro;font-size:14px;color:#CCFF00;">'''Assassino de Roma'''</span>]] 17:37, July 28, 2011 (UTC)

 
−
 
−

== OHDH ==

 
−
 
−

Um... Steen can I put an image in the memory, Old Habits Die Hard?[[User:AED|AED]] 08:35, July 31, 2011 (UTC)

 
−

":Yes, AED, the wiki is free to anyone to edit ^^ -- [http://assassinscreed.wikia.com/wiki/User:D._Cello D. Cello] 08:37, July 31, 2011 (UTC) Thank you D. Cello. Your very kind and very cool by the way :)[[User:AED|AED]] 08:49, July 31, 2011 (UTC)

 
−
 
−

== The Assignment :) ==

 
−
 
−

Hey, Steen, how are you? Since you've been inactive for a while I didn't get a chance to talk to you on the IRC, so I'm talkpaging you about it, can you tell me if I passed the assignment?

 
−
 
−

Cheers.:D [[User:The Loyal Recruit|<span style="font-family:Lucida Sans;font-size:16px;color:#D8D8D8;">'''The Loyal Recruit'''</span>]] [[User Talk:The Loyal Recruit|<sup><font color="white">(Talk to meh.)</font></sup>]] 17:21, August 16, 2011 (UTC)

 
−
 
−

== Istruttorium ==

 
−
 
−

Afternoon, Steen. :)<br />

 
−

Just dropped by to tell you that [[User talk:Elchzard#Welcome to the Istruttorium|I'm your newest Istruttori colleague]].<br />

 
−

So er, this, I guess, is my official request for a custom avatar... If possible, I'd like [[w:c:fallout:Lucas Simms|Lucas Simms]] from Fallout 3. Don't hurry it, if you're busy with RL, and if Lucas isn't possible, then I'm sure I'll be able to think of something else! xD<br />

 
−

Cheers Steen, looking forward to working with you in the near future! :)<br />

 
−

Also, sorry for the shortness/bluntness of this message... Accidentally staying up till 5am doesn't do wonders for my writing mind. xD<br />

 
−

Cheers again, Steenio! --[[User:Elchzard|<span style="font-family:Lucida Sans;font-size:16px;color:#FFFFFF;">'''Elchzard'''</span>]] [[User Talk:Elchzard|<sup><font color="white">(Talking is fun.)</font></sup>]] 13:08, August 19, 2011 (UTC)

 
−
 
−

==Image request==

 
−
 
−

Hello, Steen. Long time, no talk, eh? Anyways, I would like you to get me an image of Ezio using his sword to cut the chain holding up the iron gate from the Gamescom walkthrough for ''Revelations. ''

 
−
 
−

Thank you in advance ; ) [[User:AssassinRome|<span style="font-family:trajan pro;font-size:14px;color:#CCFF00;">'''Assassino de Roma'''</span>]] 13:47, August 30, 2011 (UTC)

 
−
 
−

how do i make a link out if somthing i wrote ?

 
−
 
−

== IRELAND! ==

 
−
 
−

I watched their game against Australia.. DID YOU?! Bloody amazing performance, especially as Australia is ranked 2nd and Ireland is 8th. I bet you're not so disappointed with them now, aye. I got to say, after their game against USA, I thought Australia would destroy them, but it seems Ireland is Australia's weakness. Their last few games have been close, it was a well deserved and great victory for Ireland... It'll be a shame to see them lose to New Zealand when/if they play them. =P -- [[User:'R BlaiddDdraig|<span style="font-family:Script MT Bold;font-size:19px;color:Grey;">'R BlaiddDdraig</span>]] [[User Talk:'R BlaiddDdraig|<sup><span style="font-family:FrankRuehl;color:#76FF7A">Enter... '''<big>THE SCARY DOOR</big>'''</span></sup>]]

 
−

<small>*cough cough* Rugby is for pussies *cough cough* -- [http://assassinscreed.wikia.com/wiki/User:D._Cello D. Cello] 14:24, September 17, 2011 (UTC)</small>

 
−
 
−

Protective equipment for an American Football player: Helmet, Shoulder, Hip, Tail, and Thigh Pads, Athletic Supporter, and a Mouth Guard.

 
−
 
−

Protective equipment for a Rugby Union player: Mouth Guard.

 
−
 
−

123 countries play Rugby Union professionally, "American Football"... well the name sort of gives it away doesn't it? About 8 countries give it a fair go though. Now I'm not saying American Football is ''bad'', its quite alright. But I describe Rugby Union as my religion, as do most Kiwis. -- [[User:'R BlaiddDdraig|<span style="font-family:Script MT Bold;font-size:19px;color:Grey;">'R BlaiddDdraig</span>]] [[User Talk:'R BlaiddDdraig|<sup><span style="font-family:FrankRuehl;color:#76FF7A">Enter... '''<big>THE SCARY DOOR</big>'''</span></sup>]] 15:05, September 17, 2011 (UTC)

 
−
 
−

== New Avatar ==

 
−
 
−

Hey Steen. I've been reappointed into the staff as an Istruttore once more so, I'm gonna need something more accommodating to my position. Anyway, can you please make a Master Assassin Avatar with white as the main color, and yellow for the design/embroidery? Oh, as for the character face, I'd like it to be [http://images1.wikia.nocookie.net/__cb20100615005748/metalgear/images/3/39/Natesprofilepic.jpg this guy]. Thanks in advance. ^^ --[[User:War Clown|<span style="font-family:OCR A Extended;font-size:20px;color:#CCCCCC;">'''WarClown'''</span>]] [[User talk:War Clown|<sup><font color="white">'''Dial-Up'''</font></sup>]]<sub>[[w:c:infamous|<font color="#3399FF">inFamous</font>]]</sub> 14:41, September 28, 2011 (UTC)

 
−
 
−

== Skype ==

 
−
 
−

Steen, I want to talk to you. Asap. Ping me on Skype whenever you see me there. -- [http://assassinscreed.wikia.com/wiki/User:D._Cello D. Cello] 02:02, January 30, 2012 (UTC)

 
---
Revision as of 17:00, 21 February 2012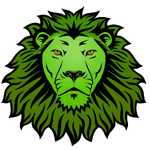 "Mary, flick on the kettle, we have guests"
Hey guys, welcome to my Chatterbox!

Click 1 to leave a short message. Click 2 to request my presence on the IRC. Click 3 to leave an image request. Click 4 for anything else.
Thanks for stopping by!
Short Messages
--Leave all your shorties here!
Get Your Ass on the IRC
--Request my presence in the IRC here- Provided I'm on!
Image Requests
--Leave all your image requests here - I can't promise I will get everything, but I'll sure try :D
Other
--Well as it says on the tin really!
Community content is available under
CC-BY-SA
unless otherwise noted.