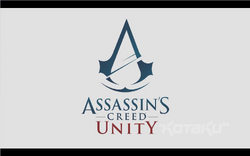 Rather than so many people making all these separate forums and blogs, and commenting about it on completely unrelated blogs (...why?), I'll just make this blog post.
It seems that the rumours about two Assassin's Creed games being released is true. One is coming out for PlayStation 4, Xbox One and PC and is codenamed Unity, while the other will be coming out for Xbox 360 and PlayStation 3 and is codenamed Comet.
Screenshots of an early version of Unity have leaked, showing the protagonist in 18th-century Paris. The leaks back up the statements of a NeoGaf user who claimed to have gotten information on the next game from a Ubisoft employee on a plane. According to the NeoGaf user, the protagonist's name is Arnaud (a French name of old German origin with some connection to eagles) and will be the leader of the French Brotherhood of Assassins. The game will be set in both Paris and England, likely London.
No information yet on Comet, but expect an official announcement on the games soon.
Gallery
UPDATE: Assassin's Creed: Unity has just been confirmed, along with a sneak peak video.
Community content is available under
CC-BY-SA
unless otherwise noted.