m

m (Blog post created or updated.)

Line 165:
Line 165:
 

**(1758) - [[Assassin's Creed: The Official Movie Novelization|Assassin's Creed: The Official Movie Novelization (Novel) - (Baptiste's memories)]]

 

**(1758) - [[Assassin's Creed: The Official Movie Novelization|Assassin's Creed: The Official Movie Novelization (Novel) - (Baptiste's memories)]]

 

**(1758 - 1760) - [[Assassin's Creed: Rogue|Assassin's Creed: Rogue - (Sequence 5 Memory 1 - Sequence 6 Memory 5)]]

 

**(1758 - 1760) - [[Assassin's Creed: Rogue|Assassin's Creed: Rogue - (Sequence 5 Memory 1 - Sequence 6 Memory 5)]]

−

**(1760) - [[Hide and Seek|Assassin's Creed III - (Sequence 4 Memory 1)]]

+

**(1760) - [[Hide and Seek|Assassin's Creed III - (Sequence 4 Memory 1)]]

 

**(1765 - 1769) - [[Assassin's Creed III: Liberation|Assassin's Creed III: Liberation - (Sequence 1 Memory 1 - Sequence 4 Memory 6)]]

 

**(1765 - 1769) - [[Assassin's Creed III: Liberation|Assassin's Creed III: Liberation - (Sequence 1 Memory 1 - Sequence 4 Memory 6)]]

−

**(1769 - 1770) - [[Assassin's Creed III|Assassin's Creed III - (Sequence 4 Memory 2 - Sequence 5 Memory 4)]]

+

**(1769 - 1770) - [[Assassin's Creed III|Assassin's Creed III - (Sequence 4 Memory 2 - Sequence 5 Memory )]]

 

**(1771 - 1772) - [[Assassin's Creed III: Liberation|Assassin's Creed III: Liberation - (Sequence 5 Memory 1 - Sequence 6 Memory 1)]]

 

**(1771 - 1772) - [[Assassin's Creed III: Liberation|Assassin's Creed III: Liberation - (Sequence 5 Memory 1 - Sequence 6 Memory 1)]]

−

**(1773 - 1776) - [[Assassin's Creed III|Assassin's Creed III - (Sequence 5 Memory 5 - Sequence 8 Memory 3)]]

+

**(1773 - 1776) - [[Assassin's Creed III|Assassin's Creed III - (Sequence 5 Memory - Sequence 8 Memory 3)]]

 

***(1773) - [[British Officer|Assassin's Creed: Memories - (Assassination of British Officer) - (Ratonhnhaké:ton's memories)]]

 

***(1773) - [[British Officer|Assassin's Creed: Memories - (Assassination of British Officer) - (Ratonhnhaké:ton's memories)]]

 

***(1774) - [[William Johnson (memory)|Assassin's Creed: Memories - (Assassination of William Johnson) - (Ratonhnhaké:ton's memories)]]

 

***(1774) - [[William Johnson (memory)|Assassin's Creed: Memories - (Assassination of William Johnson) - (Ratonhnhaké:ton's memories)]]

−

***(1776) - [[Assassin's Creed III: Liberation|Assassin's Creed III: Liberation - (Sequence 7 Memory 1 - Sequence 7 Memory 2)]]

+

**(1776) - [[Assassin's Creed III: Liberation|Assassin's Creed III: Liberation - (Sequence 7 Memory 1 - Sequence 7 Memory )]]

−

**(1776) - [[The Last Dance|Assassin's Creed III: Liberation - (Sequence 7 Memory 3)]]

 
 

**(1776) - [[Assassin's Creed: Rogue|Assassin's Creed: Rogue - (Incomplete Memory 1 - Incomplete Memory 3)]]

 

**(1776) - [[Assassin's Creed: Rogue|Assassin's Creed: Rogue - (Incomplete Memory 1 - Incomplete Memory 3)]]

 

***(1776) - [[Memories of Versailles|Assassin's Creed: Unity - (Sequence 1 Memory 1)]]

 

***(1776) - [[Memories of Versailles|Assassin's Creed: Unity - (Sequence 1 Memory 1)]]

Line 308:
Line 307:
 

|-

 

|-

 

| {{Quote|Our DNA functions as an archive. It contains not only genetic instructions passed down from previous generations, but memories as well. The memories of our ancestors.| Warren Vidic, 2012}}

 

| {{Quote|Our DNA functions as an archive. It contains not only genetic instructions passed down from previous generations, but memories as well. The memories of our ancestors.| Warren Vidic, 2012}}

−

|} ​

+

|}

 

{|{{Prettytable}}

 

{|{{Prettytable}}

 

|-

 

|-

Line 330:
Line 329:
 

|-

 

|-

 

|style="background-color: #CF0000; text-align: center;" | Video games (VG)

 

|style="background-color: #CF0000; text-align: center;" | Video games (VG)

−

|}​

+

|}

 

{|{{Prettytable}}

 

{|{{Prettytable}}

 

|-

 

|-

Line 435:
Line 434:
 

| colspan="5" style="text-align: center;" | 1191 || style="background-color: #AF8502; text-align: center;" | MG ||''[[Assassin's Creed: Memories]]''

 

| colspan="5" style="text-align: center;" | 1191 || style="background-color: #AF8502; text-align: center;" | MG ||''[[Assassin's Creed: Memories]]''

 

*<small>Memories of [[Altaïr Ibn-La'Ahad]]:</small>

 

*<small>Memories of [[Altaïr Ibn-La'Ahad]]:</small>

 
+
 

**<small>[[Teutonic Captain|Assassination of Teutonic Captain]]</small>

 

**<small>[[Teutonic Captain|Assassination of Teutonic Captain]]</small>

 

**<small>[[Tamir (memory)|Assassination of Tamir]]</small>

 

**<small>[[Tamir (memory)|Assassination of Tamir]]</small>

Line 957:
Line 957:
 

| colspan="5" style="text-align: center;" | 1722 || style="background-color: #AF8502; text-align: center;" | MG ||''[[Assassin's Creed: Memories]]''

 

| colspan="5" style="text-align: center;" | 1722 || style="background-color: #AF8502; text-align: center;" | MG ||''[[Assassin's Creed: Memories]]''

 

*<small>Memories of [[Edward Kenway]]:</small>

 

*<small>Memories of [[Edward Kenway]]:</small>

 
+
 

**<small>[[Bartholomew Roberts (memory)|Assassination of Bartholomew Roberts]]</small>

 

**<small>[[Bartholomew Roberts (memory)|Assassination of Bartholomew Roberts]]</small>

 

**<small>[[El Tiburón (memory)|Assassination of El Tiburón]]</small>

 

**<small>[[El Tiburón (memory)|Assassination of El Tiburón]]</small>

Line 1,007:
Line 1,008:
 

| colspan="6" style="text-align: center;" | 1758 - 1760 || style="background-color: #CF0000; text-align: center;" | VG ||''[[Assassin's Creed: Rogue]]''

 

| colspan="6" style="text-align: center;" | 1758 - 1760 || style="background-color: #CF0000; text-align: center;" | VG ||''[[Assassin's Creed: Rogue]]''

 

*<small>Sequence 5 Memory 1 ([[Men o' War]]) to Sequence 6 Memory 5 ([[Non Nobis Domine]])</small>

 

*<small>Sequence 5 Memory 1 ([[Men o' War]]) to Sequence 6 Memory 5 ([[Non Nobis Domine]])</small>

 
+

|- style="border-left-style: hidden;"|

 
+

| style="border-left-style: hidden; border-bottom-style: hidden;"|

 
+

| colspan="6" style="text-align: center;" | 1760 || style="background-color: #CF0000; text-align: center;" | VG ||''[[Assassin's Creed III]]''

 
+

*<small>Sequence 4 Memory 1: [[Hide and Seek (III)|Hide and Seek]]</small>

 
+

|- style="border-left-style: hidden;"|

 
+

| style="border-left-style: hidden; border-bottom-style: hidden;"|

 
+

| colspan="6" style="text-align: center;" | 1765 - 1769 || style="background-color: #CF0000; text-align: center;" | VG ||''[[Assassin's Creed III: Liberation]]''

 
+

*<small>Sequence 1 Memory 1 ([[Only a Nightmare]]) to Sequence 4 Memory 6 ([[The Secret of the Cenote]])</small>

 
+

|- style="border-left-style: hidden;"|

 
+

| style="border-left-style: hidden; border-bottom-style: hidden;"|

 
+

| colspan="6" style="text-align: center;" | 1769 - 1770 || style="background-color: #CF0000; text-align: center;" | VG ||''[[Assassin's Creed III]]''

 
+

*<small>Sequence 4 Memory 2 ([[Feathers and Trees]]) to Sequence 5 Memory 8 ([[Training Begins]])

 
+

|- style="border-left-style: hidden;"|

 
+

| style="border-left-style: hidden; border-bottom-style: hidden;"|

 
+

| colspan="6" style="text-align: center;" | 1771 - 1772 || style="background-color: #CF0000; text-align: center;" | VG ||''[[Assassin's Creed III: Liberation]]''

 
+

*<small>Sequence 5 Memory 1 ([[Prodigal Daughter]]) to Sequence 6 Memory 1 ([[Return to Mexico]])</small>

 
+

|- style="border-left-style: hidden;"|

 
+

| style="border-left-style: hidden; border-bottom-style: hidden;"|

 
+

| colspan="6" style="text-align: center;" | 1773 - 1776 || style="background-color: #CF0000; text-align: center;" | VG ||''[[Assassin's Creed III]]''

 
+

*<small>Sequence 5 Memory 9 ([[The Hard Way]]) to Sequence 8 Memory 3 ([[Public Execution]])

 
+

|- style="border-left-style: hidden;"|

 
+

| style="border-left-style: hidden; border-bottom-style: hidden;"|

 
+

| colspan="6" style="text-align: center;" | 1776 || style="background-color: #CF0000; text-align: center;" | VG ||''[[Assassin's Creed III: Liberation]]''

 
+

*<small>Sequence 7 Memory 1 ([[An Urgent Favor]]) to Sequence 7 Memory 3 ([[The Last Dance]])</small>

 
+

|- style="border-left-style: hidden;"|

 
+

| style="border-left-style: hidden; border-bottom-style: hidden;"|

 
+

| colspan="6" style="text-align: center;" | 1776 || style="background-color: #CF0000; text-align: center;" | VG ||''[[Assassin's Creed: Rogue]]''

 
+

*<small>Incomplete Memory 1 ([[RGVjb25zdHJ1Y3RlZA0K]]) to Incomplete Memory 3 ([[QXNzYXNzaW5hdGlvbg0K]])</small>

 
+

|- style="border-left-style: hidden;"|

 
+

| style="border-left-style: hidden; border-bottom-style: hidden;"|

 
+

| style="border-left-style: hidden;"|

 
+

| colspan="5" style="text-align: center;" | 1776 || style="background-color: #CF0000; text-align: center;" | VG ||''[[Assassin's Creed: Unity]]''

 
+

*<small>Sequence 1 Memory 1: [[Memories of Versailles]]</small>

 
+

|- style="border-left-style: hidden;"|

 
+

| style="border-left-style: hidden; border-bottom-style: hidden;"|

 
+

| colspan="6" style="text-align: center;" | 1777 || style="background-color: #CF0000; text-align: center;" | VG ||''[[Assassin's Creed III: Liberation]]''

 
+

*<small>Sequence 8 Memory 1 ([[A Fool's Errand]]) to Sequence 9 Memory 4 ([[Erudito (memory)|Erudito]])</small>

 

|-

 

|-

 

| colspan="7" style="text-align: center;" | 2018 || style="background-color: #CF0000; text-align: center;" | VG ||''[[Assassin's Creed: Odyssey]]''

 

| colspan="7" style="text-align: center;" | 2018 || style="background-color: #CF0000; text-align: center;" | VG ||''[[Assassin's Creed: Odyssey]]''
---
Revision as of 16:29, 16 May 2020
Chronological Order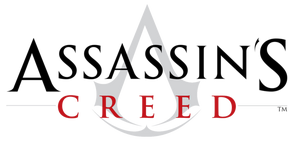 Upcoming Assassin's Creed
List of upcoming Assassin's Creed media, they will be added to chronological order as soon as possible, when they will be released:
Timeline v3 Work in Progress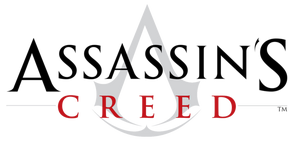 "Our DNA functions as an archive. It contains not only genetic instructions passed down from previous generations, but memories as well. The memories of our ancestors."
― Warren Vidic, 2012
Audio dramas (A)
Books (B)
Board games (BG)
Comics (C)
Films (F)
Internet media (I)
Mobile games (MG)
Novels (N)
Short films (SF)
Video games (VG)
Community content is available under
CC-BY-SA
unless otherwise noted.