"War. War never changes."
―Guy who does movie trailer voice-overs
War Clown

Name:
Marco
Location:
Philippines
Systems:
PS3, PS4, PSP (inactive), PSVita, 3DS, iOS (inactive), Android, PC
Status:
Retired
Hello! I'm War Clown, retired editor and artist. Thank you for visiting my page!
If you're going to add me on PSN/Steam, please introduce yourself accordingly. Thanks!
The Biography
"I was born in a small fishing village. I always wanted to join the circus, but my father wouldn't let me--"
―Jack White
I started editing on this wiki since my high school summer vacation (last May of 2010, apparently) and have contributed a lot ever since. The biggest of my contributions were templates and staff-related tidbits and systems, such as the Bureau (formerly the Istruttori) templates, and the very foundations of The Apprentice Initiative, alongside the now retired staff and Apprentices head 'R BlaiddDdraig, then-staff and now bureaucrat Vatsa1708, and then-staff and now AC Wiki Community Developer Subject 16*
Fast forward some time later, I was eventually made an official Administrator, alongside then-admin and now your current bureaucrat Master Sima Yi and the now retired D. Cello. Eventually, I had to leave my position due to reasons that have now been lost by historians. Nowadays, I just do small-time edits and visit the IRC whenever I can.
My interests include video games, art, comic books, movies, TV shows, and of course, Assassin's Creed.
The Media
Games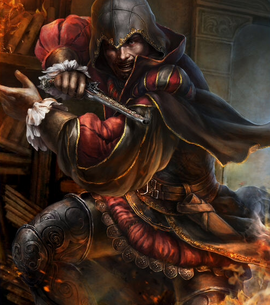 Other Media
Community content is available under
CC-BY-SA
unless otherwise noted.