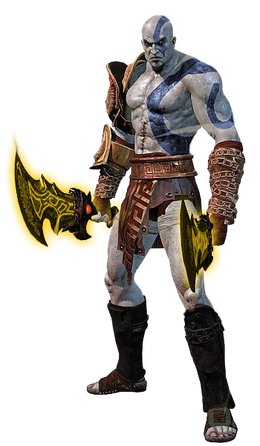 "The purpose of life is to live it, to taste experience to the utmost, to reach out eagerly and without fear for newer and richer experience." -Eleanor Roosevelt
Hello there weary traveler, welcome to my realm. Most people call me Frag or Lost, but i'll accept anything appropriate.
I come and go as needed. Don't expect great things, I mainly just re-word awkward sentences.
---
Wiki
---
My time on this wiki so far has been brief, yet productive. I started editing on the wiki around February of 2013, and progressed quickly. I found the community very easy to get along with, and many people helped guide me along the way. Sometime after I gained my 250th edit, the former Rafiq Nos strongly pressured me into signing up for the Apprentice program. After being pestered for a while, I did so, and aced (not really, but close enough) the test needed to be accepted into the program. And so my time as an apprentice started under my former mentor Nos.
However, after ascending to rank 2 of the Apprenticeship, I was unable to complete tasks for some time. During that period of time, my mentor vanished into thin air, and I have not heard from him since. And so I was assigned a new mentor, under the name Storm.
After real-life circumstances deterred me from my time on the wiki, I decided it would be best if I just do my own thing, on my own time.
---
Contracts
---
Paul Revere revamp--(Apprentice Rank 1-Promoted)
Edward Braddock cleanup--(Apprentice Rank 2)
Boston Tea Party Revamp--(Apprentice Rank 2-Promoted)
Userboxes
Personal
| | |
| --- | --- |
| This user created the Every Fragment Counts merit. An award given to users who nit-pick articles to fix minor mistakes. | |
Wiki
| | |
| --- | --- |
| This user is a devoted editor on the Assassin's Creed Wiki, and has pledged their loyalty to ensuring its Awesomeness. | |
| | |
| --- | --- |
| This user has suffered an overdose of the Bleeding Effect, so now they're a little crazy. We're doing our best to help them. Yeah, doing our best. | |
Randoms
| | |
| --- | --- |
| This user has earned a refreshing glass of Assassin's Scotch, for being classy, elegant, and awesome. | |
The Guestbook
Stopping in to say hi? Leave a message!
I take it this is the guestbook a lot other people have? In that case... I'm first; where's my goddamn cookie?!

Crimson Knight

Intercom

20:56, February 28, 2013 (UTC)
Hi there Fragment! Just dropping by to say hello. Let me know if I can help you out with anything at all. :) ~

GI Auditore

Comms Channel

06:20, March 1, 2013 (UTC)
Such a lovely guestbook...it'd be a shame if someone...ʇı ǝʞoɹq c:< Lucan07Haunt me...and Stuff 03:55, March 3, 2013 (UTC)
Silly Crimson, you only think you were first. When in actuality I was first, destroyed the universe, recreated it from scratch, and removed myself from the guestbook. A giant cookie for whoever gets the reference. Stormbeast

♉

The Helpful Place 03:58, March 3, 2013 (UTC)
And in this scenario that Storm describes, I would have surely been his sidekick in the endeavor. Slate Vesper (talk) 04:03, March 3, 2013 (UTC)
Bitches, we all know that Darth Eagle manipulated these events, and life as we know it, from the very beginning.  

Crimson Knight

Intercom

04:05, March 3, 2013 (UTC)
RED SAUCE, ON PASTAAAAAAAAAAAA! /boots Eagle. --Kainzorus Prime Walkie-talkie 17:54, March 3, 2013 (UTC)
Fagment! Ayeeee make me a sandwich bitch. Harleen Quinzel

Meow

03:36, March 6, 2013 (UTC)
This means W.A.R . :P ►

Kaloneous

◄ ♣HelpDesk♣ 02:22, March 8, 2013 (UTC)
Patrick why are you dressed like a cowboy? You gets no bitches. (http://www.youtube.com/watch?v=mM18iBmH1zY 0:52) --NOSTALGIA

TALK

07:52, March 10, 2013 (UTC)
Howdy, Frag! So you're in a hiatus, eh? Well, just dropping by to say hello! 02:42, May 13, 2013 (UTC)
Now, I really like your username. Kudos to you, good sir... Altaïr Skywalker 47 Pigeon Coop 05:02, July 10, 2013 (UTC)
I never saw my mark here...now I do. 

The damn Hood.

-

Leave me a message!

06:06, September 3, 2013 (UTC)
Community content is available under
CC-BY-SA
unless otherwise noted.