About me
Hi, im Subject 12, also known as S12, Twelvy, Twelvo, and basically anything you can come up with.
Instruments
Ive always wanted to be in a band but never got around to it.... Maybe i'll start the Wiki band with Elchzard XD
Likes
A good book
All the AC games
A bit of Anime
Pizza
Anons
Er, a lot of stuff that i couldnt be bothered to list
Dislikes
Math -_-
Templars
Anons
Another load of stuff i couldnt be bothered to put here
Languages
English
Hindi
French
A bit of Italian
A bit of Japanese
TV shows i like
How I Met Your Mother
FRIENDS
The Simpsons
Castle
Lie to Me
BONES
Scrubs (a bit)
The Mentalist
Community
The list goes on and on
Friends on the Wiki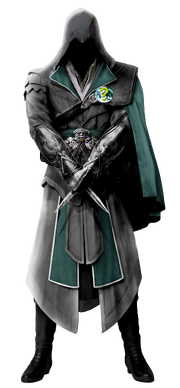 Blaidd: What is your will my Master? Kiwis FTW! One of my first friends on this wiki and king of the IRC. As far as the Wiki goes, he is helpfull to all newcomers and he can give you editing tips if you like. Oh, and he is a pretty damn good editor.
Vatsa: My awesome Indian friend! This dude can make any userbox you ask him to, provided he likes you, and he is a wicked editor. He is not as into cricket as I am though.
Assassinist: Awesome guy but can get a little carried away on the IRC, often gets in trouble with his superiors
Rayne: Cool dude, awesome editor and friendly guy. Sometimes around the IRC. Always up for some fun.
Elchzard: Dude! Great guy, and an equally great editor. Pardee on Squelch!
War: Derp master. A little derp here a bit over there. Need some derp? He's you guy! Jokes apart, he's a really awesome dude. After all, we're all friends no?
Romeo: Wherforth are thou Romeo? Master of event pages and stuff. Polite and respectable guy.
Zac: I met him once or twice around the IRC. HE HAS MOTIVATION!!!!! He also is one of the major picture takers of the Wiki.
Remus Lupin: Apprentice power! Often the life of the IRC parties, Lupo is a fantastic editor as well.
Telly: Telly! Was an awesome asset to the Apprentice Initiative. Super hard working guy and a great friend.
Erudito: A whiz kid of sorts, helped us start up our own little channel. Fancies himself as a Kaishiro in training XD
Guard: Haven't hung out with her much but she seems to be a great person, and a great editor.
AR: Great guy, edits only when he needs to hence all his edits are quality edits.
The Green Lion: He's a green lion, what more do I need to say? Ok he's also an awesome picture taker and if not for him, this wiki would not have a lot of pictures that it has today.
Master Sima Yi: He goes by many a name. Sizza, Humus Falafel, Ultramib and many more. Super helpful guy and always up for a good joke.
TLR: Nice guy, met him over the IRC.
Thief: The Thief, exactly as he sounds. Wiki veteran and fun guy to be around as well.
Zesty: An awesome apprentice. A fun person on the IRC and a great editor as well.
Subby: The pen be mightier than the hidden blade. A great editor and second in command at the hitman wiki.
Nos: Great staff member and editor. An IRC regular as well.

Happy Birthday from Vatsa and Assassinist. Thanks you guys!
Avatar the avatar Courtesy of TheSt0ryTeller.
Things people say on this Wiki
Empty
Real life quotes
Empty
TV show/Movie quotes
"Alas, my children, this is the day you shall always remember as the day you almost [gets splashed by water] ... Captain Jack Sparrow."
―Captain Jack Sparrow in Dead Man's Chest
"C'mon Draco, don't be a prat, do him."
―Gregory Goyle in Harry Potter 7 part 2.
"When I feel sad, I stop being sad and start being awesome."
―Barney Stinson, How I met your mother.
Favorite characters
Sandbox
Sandbox. Check it out.
Community content is available under
CC-BY-SA
unless otherwise noted.