Smoke 003723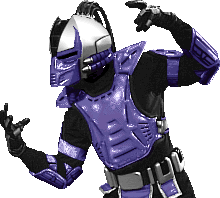 Believe it or not, my love affair with the Assassin's Creed series begins with Splinter Cell.
For me, Splinter Cell is one of those mandatory games: sophisticated plots, great humour, and above all stealth-based play. But this is an AC wiki, so we'll skip that part.
The point is, one day I was reading an article on how Ubisoft were going to revamp the Splinter Cell franchise. According to this article, one idea was to have the player blend amongst the crowd but this was dropped as being too similar to Assassin's Creed. Well, I for one liked that idea and so I decided to test the waters with AC: Discovery. That was when I first read the framing story of the Animus and genetic memories, and I realised that this game was going to be awesome.
I found AC2 quickly enough, followed by a discount copy of AC1. ACB was pre-ordered, and I haven't looked back! :)
Multiplayer
My GamerTag is Smoke3723 (same as my Wiki ID), although my timezone is GMT+10h so I'm usually online at what others would call 'strange' times. Please note I do not have the capacity for voice chat: in team modes I always choose contracts with the least number of other pursuers, so I don't interfere with the co-ordinated hunts.
My favourite multiplayer mode at the moment is Manhunt, since I enjoy trying to out-guess pursuers. I prefer Wanted mode over Assassinate, since I find it difficult to simultaneously execute a kill while still remaining concealed amongst the crowd.
Outside Assassin's Creed
For non-AC stuff about me, start with my BlogSpot page.
Community content is available under
CC-BY-SA
unless otherwise noted.