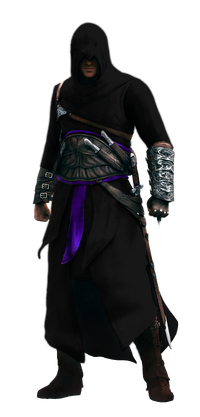 Welcome to my page, dear reader. Well, dear and dear, but yeah, welcome to the page of Hoodie. A more formal introduction would be The Supreme Diamond-Hooded Eagle, but screw formalities. Feel free to call me Hoodie or Hood, or whatever you prefer. I am somewhat of an oldtimer, yet I am one of the most random persons you can hope to encounter. Hopefully we'll get to know each other better! :)
Hoodie
Biographical information
Location

Sweden

Birth date

7th August

Physical description
Gender

Male

Height

5'4''

Weight

I have no ide. Honestly.

Hair colour

Dark brown

Eye colour

Brown

On the wiki

Date joined

16th December, 2011
Let's see...I live in Sweden, have Swedish and Indonesian roots as well. But..what's that for introduction? As you can see, my current name is Th Supreme Diamond-Hooded Eagle. And why did I change name? The answer is that I have no idea why I did it. It sounded badass. But to me, now it sounds ridiculous now. But for my old name, AssassinHood. The reason for the name was simple. Assassins wear hoods. Oh well.
---
Personality I am extremely random, though I consider myself nice, and a bit lazy. :P Have a rubber ducky.
---
My History This was my very first Wiki. At all. Yeah... Well, edited here, got support and well, after some time, got banned. Ask me why I got banned later on. In any case, kicked out for a year, I wandered around alot of wikis, never catching my grip. Then, one day, I came to The Ultra Dragon Ball Wiki, a Dragon Ball related Fanon wiki, where I expanded my creativity and in time, became an Admin. I learned some basic coding, creating userboxes and editing pictures, becoming quite skilled when it came to it. Moved to another wiki, the Lookout Wiki, edited, same thing happened, took a longer time, but I became an admin. My Wiki Adventures, basically. So, I took to the Prototype Wiki, and to my suprise, was unbanned here. So now I'm back. And ready for the most things.
I'll not attempt the apprenticeship, since I'm content with my role right now.
Userboxes

Alright, for my games.
Characters:
Altaïr Ibn'La-Ahad - Ah, Altaïr. Altaïr is probably my favourite character in the ACverse, because of many things. The first Assassin's Creed game was about him, and showed him in a very different spotlight than usual. It showed his rise and fall, his change from arrogance to wisdom, and it showed how he became who he was.
I usually follow by the logic "While Ezio and Connor are badass, Altaïr invented badass. Well, all those things and his awesome voice made him my favourite character, in my opinion.
Ezio Auditore - Ezio. Ezio was, and is, a very important and beloved gaming character. The reason I like him is because during all the games, including Revelations, he developed, much more than Altaïr. While Alty got his development in months, Ezio was followed his entire life. From him being a nobleman of Firenze, he grew and became a Master Assassin and one of the most important characters throughout the ACverse.
Clay Kaczmarek/Subject 16 - Clay. The most mysterious of them all. Who can't like him? He was the main bridge in order to let Desmond reach the Grand Temple, he looked out for Desmond when he was trapped in the Animus Island. Heck, 16 is/was a living computer program!
Who can't like him?
Shaun Hastings - His humor cracks me all the time.
Desmond Miles - Desmond is the most important of them all. I really wished that Ubisoft actually lived up to their promise of letting him become a Master Assassin. Because they actually failed, truth to be honest. And I didn't get my black hoodie. D:
Daniel Cross - Too lazy to explain. You (probably don't) understand why I like him. Neither do I. But honestly, he actually has a personality instead of the grunty...junkie we got! :O
Daniel is also the one who is badass and doesn't take shit from anyone. At least until the third game came out, where he mainly was a bleeding effect junkie who's screaming could only be rivaled by Kain's most beloved character, James Heller. =)
Crimsicon. Real good friend of mine. A nice guy, so if you have any questions about something in general, ask him. GI. A fellow Saint, also one who is your go-to-guy when it comes to if you want an avatar. Kain. He's actually, quite a good guy. Says real funny things too. Pretty much everyone you tend to encounter on the IRC are generally awesome people. So sorry everyone, but mentioning everyone that I knew would take up too much place. :(
Revamp of the AC2 Novel - Adding chapters
Revamp of ACR Novel - Because why not?
Helping out with removing nav boxes
I like two radio stations. K-Jah West (San Andreas FTW) and The Mixx from Saints Row 2. 
Signature Wall
Please leave me a message so this place gets filled up. And don't forget the ~~~~. 'Kay? Thanks. =D
---
Community content is available under
CC-BY-SA
unless otherwise noted.