Misphantom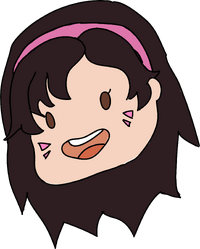 Identity
Hey, Misphantom here. Don't mind my rank, I'm still a noob and I have lots to learn.
So, this is the first wiki I have been active to. My first AC game was Brotherhood, and I immediately got addicted to the series. Truth be told, I also played AC because of my History subject: Why read it if you can play it?
Editors who know me would remember me as that "mushroom" who just sprouted out of nowhere and started to fill up AC:Chronicles, novelizations, comics, and AC:Syndicate pages. I was more of a noob back then but I couldn't have grown up here in this wiki without the guidance of our great mentors and admins.
Yeah, I kind of had a fallout (literally. Fallout 3 & 4 was LIT) on 2016 because of school work and a rut. I started playing other games which I got addicted to as well. But now I am back, and I'm going to pick up where I left.
Communication
I like having friends; you can call me Misphantom/Phoenix/Bro/whatever you can think of as long as its not dirty or very offensive.
I'm not that good at editing wiki articles so I really appreciate tips or warnings about editing/communicating.
I also play other RPG games like Dragon Age, Fallout, Mass Effect, Skyrim, etc... And do try to play with me in Overwatch. I'm not good though, be warned!
Community content is available under
CC-BY-SA
unless otherwise noted.