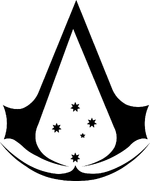 I'm an avid fan of Assassin's Creed and pretty easy-going most of the time here. You can also find me at the Age of Empires Wiki, where I edit as a Bureaucrat. Hopefully I'll be on the IRC sometime soon, when I figure how to get it working on some Firefox add-on, I haven't forgotten ya Teller!
Personal projects
My Sandbox page
Personal reviews (spoiler-free)
All reviews are based on the PC platform.
These only reflect my opinion and I'll try to present an objective evaluation in all my judgments.
Review
Positives:
Expansive open world
Plot has depth
Realistic physics
Negatives:
Lacking in variety
Repetitive
Confusing and unusual conclusion
Kingdom environment feels empty
Overall Rating: 8.4/10
Review
Positives:
Strong main characters
Improved gameplay mechanics
Economic system
Database feature
Beautiful and diverse locations
Various guard archetypes
Secret Location memories
Negatives:
Relatively poor visuals
Pace of story fluctuates
Easy to forgot who-is-who
Weaker implementation of physics
Lack of a replay memory feature
Overall Rating: 9.2/10
Review
Positives:
Negatives:
Mundane storyline
Purchasing merchant shops becomes a chore
Overall Rating: 8.7/10
Metareviews (from the the XBOX and PS3 platforms, these don't reflect my views)
Positive:
Compelling multi-faceted story
Updated visuals
Refined weaponry and gameplay
Negative:
Too familiar
Excessive amount of weapon features
Den Defense has been poorly implemented (and detracts from the experience)
Lack of innovation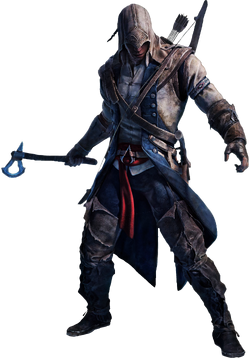 Community content is available under
CC-BY-SA
unless otherwise noted.