"It's been a long, dirty war, Assassin. Everyone deserves a holiday."

This user is currently inactive

He/she is on hiatus from the Assassin's Creed Wiki and cannot respond to any discussion on their talkpage. For the time being, seek the help of our other prominent editors whenever in need of assistance.
It should be noted that this user is not banned.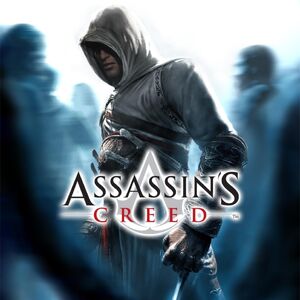 Me?
Well, I'm a 16 year old gamer who's lazy and unmotivated to do anything. I own a PS3, Gaming PC (My bad graphics card doesn't exist in my eyes) and a PSP (Note to self: Get AC;Bloodlines ASAP). I've played all of the AC game (minus Bloodlines, not for long) and finsihed most (minus Discovery). I mainly play on the PS3 these days.
Games I have (PS3)
MGS4
Modern Warfare 2
Red Dead Redemption
ACII
Killzone II
Army of Two
Heavenly Sword
Infamous
Smackdown VR Raw 10
LittleBigPlanet
Fuel
PSN ID
cyberaltair
Btw if anyone has Avatar for the PS3 hit me up and I'll give you a code I got with ACII.
Community content is available under
CC-BY-SA
unless otherwise noted.