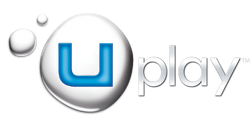 Uplay is a service created by Ubisoft to provide an experience similar to the trophies/achievements offered by various other game companies. The service is provided across various platforms (PC, Mac, PS3, Xbox 360, Facebook, iPhone, iPad, and most recently revealed, OnLive) and is currently in beta stage.
Each Uplay enabled game has four specific actions that can be accomplished, earning the player Uplay points, which are referred to as Units. Each action grants the player either 5, 10, 15, 20, 30 or 40 Units, which can then be used to unlock game-related rewards; though the Units are not bound to the specific games they were earned in, and may be used to purchase rewards from any available game.
Players can also use the Uplay service called Assassin's Creed II - Web Battle to view a list of in-game statistics, and to receive additional web-based achievements and rewards.
NOTE: Players must be logged onto Uplay to receive Uplay points and cannot attain them once they gain an achievement before signing into it.
Assassin's Creed II
Actions
Welcome to the Animus 2.0 : Enter the Animus 2.0. (10U)
Undertaker: Discover the Assassin's Tomb inside the catacombs under Santa Maria Novella. (20U)
Bleeding Effect: Complete training and reenter the Animus. (30U)
An Old Friend Returns: Escape the hideout. (40U)
Rewards
Assassin's Creed: Brotherhood
Actions
Technical Difficulties: Attempt to access DNA Sequence 9 for the first time. (10U)
Perfectionist: Earn 3 Gold Medals from the Animus Virtual Training Program.(20U)
Déjà vu: Replay a memory. (30U)
A Knife to the Heart: Secure the Apple of Eden. (40U)
Rewards
Assassin's Creed: Revelations
Actions
Best Served Cold: Complete DNA Sequence 1. (10U)
Seal the Deal: Complete DNA Sequence 3. (20U)
Revelations: Complete the game. (30U)
True Templar: Reach level 20 in the Abstergo Training Program. (40U)
Rewards
AC Revelations theme (10U)
Solo Pack (Adds three Brotherhood weapons, the Schiavona, the Milanese Sword and the Captain's Sword and increases the Medicine Capacity by 5, up to the maximum of 20) (20U)
Mediterranean Exclusive Missions (Unlocks missions for the Mediterranean Defense meta-game) (30U)
Multiplayer Pack (Unlocks the Knight) (40U)
Assassin's Creed: Project Legacy
Actions
Rewards
Assassin's Creed: Multiplayer Rearmed
Actions
First Blood: Perform your first kill. (5U)
Overachiever: Score more than 75 points on a single kill. (10U)
Employee of the Month: Earn every bonus at least once. (15U)
Download Complete: Reach Level 50. (20U)
Rewards
Assassin's Creed Rearmed Wallpaper (Assassin's Creed Multiplayer Rearmed wallpaper for your iDevice.) (5U)
Fiora's Sash (Unlock a belt belonging to Fiora Cavazza.) (10U)
Uplay Exclusive Character (Play as the Executioner.) (15U)
Uplay Exclusive Character (Play as the Priest.) (15U)
Uplay Exclusive Ability (Gain access to the INVISIBILITY ability.) (20U)