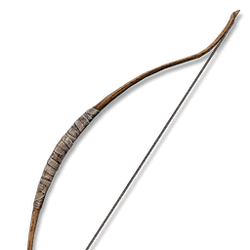 The Toxotai Bow was a light bow utilized by Scythians, whose warriors often carried it alongside a whip and a short sword. The Arc Bow was identical to it.
Weapon Statistics
Rarity
Quality (Max Level 55)
Damage (Max Level 55)
Attributes
Availability
Common
Rate of Fire III
Blacksmith, Loot
Description
Scythians carry this kind of bow, along a whip and a small sword.
Trivia
Toxotai is a term for Greek archers in the ancient world.
References
Community content is available under
CC-BY-SA
unless otherwise noted.