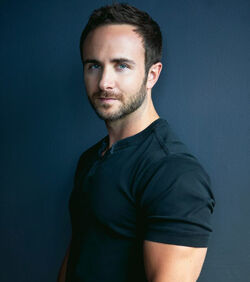 Tod Fennell is a Canadian actor who has appeared in several film and television roles. To date he has starred in over 50 different films, cartoons and television series.
Biography
Born in Montreal on 18 October 1984. Fennell's interest in acting inspired him to attend The Montreal Children's Theatre at age five. He shot his first feature film Because Why? at seven and landed his first leading role in Kayla, another children's feature, at twelve.
He also held a supporting role for 52 episodes of YTV's Lassie. Tod managed to successfully make the transition from child actor to teen, with the help of projects like; The Reagans and again on YTV with the series Mental Block, playing a bully. He again proved more than capable of reinventing himself as an adult actor in The Spider Wick Chronicles, Space Channel's hit series The 4400, as well as a soldier in Jonathan Levine's Warm Bodies. His most recent work was the Kung Fu flick Wushu Warrior, which allowed him to make excellent use of his martial arts abilities and perform many of his own stunts including elaborate fight scenes as well as two story wire jumps.
Assassin's Creed works
Trivia
He holds a Blackbelt in Shotokan Karate.
He has worked in such locations as Montreal, Los Angeles, Toronto, Vancouver, Slovakia and even more recently to Shanghai.
He is a long-time fan of the Assassin's Creed series and owns all books, games and media of the franchise.
External links
Community content is available under
CC-BY-SA
unless otherwise noted.