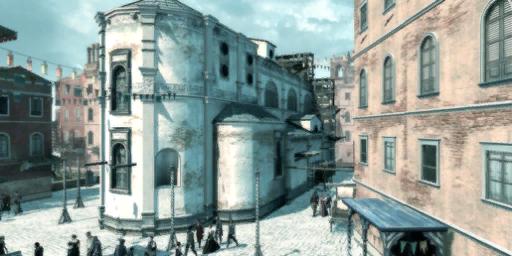 The Santa Maria dei Carmini (English: Church of Santa Maria dei Carmini) is located in the Dorsoduro District of Venice. The church was originally called Santa Maria Assunta and dates back to the 14th century.
History
Built in the 1300s, Santa Maria dei Carmini was founded by a group of women who made their livelihood stitching monastic aprons for the monks in a nearby Carmelite monastery.[1]
Carmelites believed so much in these aprons, or scapulars, that the Carmelite Constitution stated it was a serious fault to sleep without one and saying Mass sans scapular resulted in automatic excommunication.[1]
Trivia
The church has a view point in Assassin's Creed II.
Appearances
References