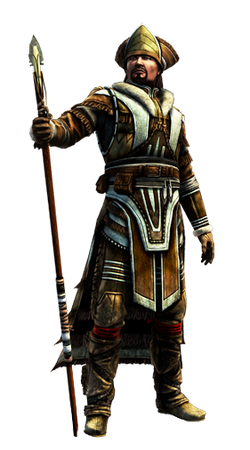 Nukilik was a chieftain of an Inuit tribe, and when news of his southern kin's plight reached his land, he traveled countless miles south to aid the revolutionaries and defend his people. Despite his deceptive size, his speed and agility made him a very valuable asset, and he was especially dangerous at close range.
In 2012, his genetic memories were used as an Animi Avatar by the entertainment branch of the Templar company Abstergo Industries, to influence the general public via the Animus games console, under the title of the Strong Man.
Trivia
Nukilik, occasionally shortened to Kilik, is a name of Inuit origins, meaning "strong."
Gallery
Appearances
References
Primary stage
Secondary stage
Tertiary stage
Quaternary stage
Community content is available under
CC-BY-SA
unless otherwise noted.