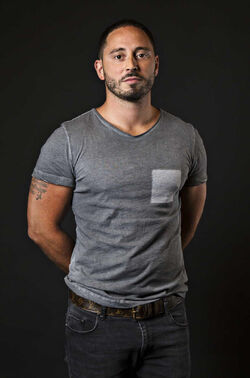 Louis Matias Karl Padin Varela (born 23 June 1980) is a Swedish actor who portrays Emir in the Assassin's Creed film.
Varela first came to prominence in Sweden when he portrayed Jorge Salinas in Easy Money (2010), the movie adaptation of a Swedish bestseller. He would go on to reprise said role in the movie's sequels: Easy Money II: Hard to Kill (2012) and Easy Money III: Life Deluxe (2013).
Varela has also appeared on the Arne Dahl television series, Covert Affairs and Showtime's The Borgias, in which he played Ferdinand II of Naples.
Assassin's Creed works
Assassin's Creed (2016) - Emir
External links
Community content is available under
CC-BY-SA
unless otherwise noted.