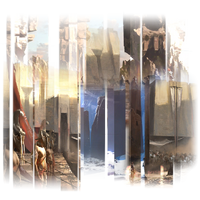 The Isu Era was a period of time marked by the existence of the Isu as the dominant species on Earth.[1] It was during this era that the Isu Singularity Age took place.[2]
What time period preceded the beginning of the era (c. 77,306 BCE) is unclear, but the Isu species itself at least had a presence within the border of modern-day Jordan around 77,986 BCE, roughly the equivalent of -680 Isu Era.[3]
Timeline
Pre 1923 IE
1923 IE
2161 IE
2194 IE
Day 6: The Human workers from a construction site in Qobustan, Azerbaijan were reassigned to the sanitation of a nearby lake.[5]
2195 IE
c. 2200 IE
c. 2223 IE
Juno recovered the prototype Shroud housing the consciousness of Consus.[7]
2296 IE[8]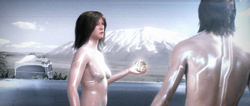 2306 IE
The Toba catastrophe took place,[10] exterminating most of the Earth's population, Isu and human alike (c. 75,000 BCE) and ending the Human-Isu War.[9]
c. 2406 IE
The last Isu dies around a century after the catastrophe, according to estimates made by the Assassins.[11]
Appearances
Reference