Raise a Floppa - The Loop
Play Sound
Patience, brothers. Soon we will reveal the secrets of Assassin's Creed: Valhalla and Dawn of Ragnarök.


This article has been identified as being out of date. Please update the article to reflect recent releases and then remove this template once done.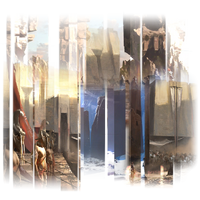 The Isu Era was a period of time marked by the existence of the Isu as the dominant species on Earth.[1]
What time period preceded the beginning of the era (c. 77,306 BCE) is unclear, but the Isu species itself at least had a presence within the border of modern-day Jordan around 77,986 BCE, roughly the equivalent of -680 Isu Era.[2]
Timeline
Pre 1923 IE
1923 IE
2161 IE
2194 IE
2195 IE
c. 2200 IE
c. 2223 IE
Juno recovered the prototype Shroud housing Consus's preserved consciousness.[7]
2296 IE[8]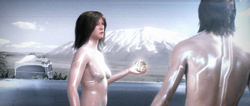 2306 IE
The Great Catastrophe took place,[12] exterminating most of the Earth's population, Isu and human alike (c. 75,000 BCE) and ending the Human-Isu War.[9]
c. 2406 IE
The last Isu dies around a century after the catastrophe, according to estimates made by the Assassins.[13]
Appearances
Reference