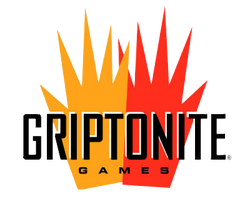 Griptonite Games is an American game developer, best known for working on handheld games. Their main HQ is located at Kirkland, Washington. It was once a part of Foundation 9 Entertainment and is now fully owned by Glu Mobile.[1]
History
Steve Ettinger opened the Seattle division of Realtime Associates in February, 1994, which was later acquired by KnowWonder Inc. in November 1999. Several staff from the Realtime contingent continued to work on handheld titles, and became the nucleus of what would be dubbed Griptonite Games, a name that was coined when KnowWonder, Inc. renamed itself to Amaze Entertainment.[2] Griptonite's focus was on Game Boy Color, Game Boy Advance, and eventually some Nintendo DS games. In 2007, Amaze Entertainment and each of its internal studios was acquired by Foundation 9 Entertainment.
In 2008, Foundation 9 relaunched the Griptonite brand, and in July, 2009, the Amaze Entertainment "console" studio was merged into Griptonite, giving the studio capabilities on all platforms in all genres. On August 2, 2011, Glu Mobile acquired Griptonite Game, and its staff of 200 "approximately doubles" Glu's internal development capacity.[1]
Assassin's Creed games
Griptonite Games has developed the following titles in the Assassin's Creed series.
References
External links
Griptonite Games' official website.
Community content is available under
CC-BY-SA
unless otherwise noted.