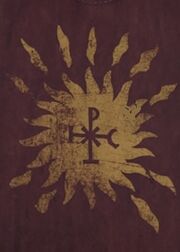 The Franks were a cultural people that inhabited the Kingdom of Francia following the dissolution of the Western Roman Empire in 476 CE.
After Charlemagne united his people, he founded the Carolingian Empire. During this period, Paris was invaded by Vikings in 845, and later in 885–886 when ruled by Charles the Fat.[1]
By the 10th century, the Templars held great influence among the Franks, a situation which prompted the Hidden Ones to move to curtail the Order's reach extending into Norse lands.[2]
Apearance
References