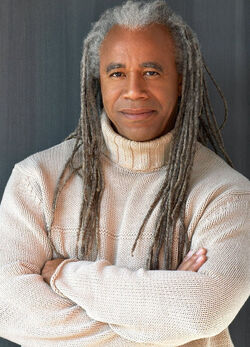 Dave Fennoy, born David Henderson Fennoy, is an American voice actor.
Biography
Fennoy started as a DJ in the San Francisco bay area when he first became interested in voiceover work. He created a demo tape, which was seen by Joan Spangler, a talent agent in San Francisco, who signed him. Fennoy subsequently booked his first audition, a spot for the California Lottery, though things slowed down to a near halt after some brief initial success. He began taking voiceover classes with Samantha Paris, a voice actress from Los Angeles to remedy the situation.
In 1989, he was invited by Paris' agent, Leigh Gilbert, to sign with her agency, though Fennoy turned the offer down since he already had a job as morning DJ for the local radio station KSOL. In February 1990, the radio station fired Fennoy, so he contacted Gilbert and moved to Los Angeles. Once there, he quickly found himself voicing commercials, television promos, and cartoons. His first foray into voicing videogame characters was RoboCop in the telephonic RoboCop game, though he has since appeared in a multitude of games, including Bayonetta, Mass Effect 2, The Wolf Among Us and The Walking Dead.
Assassin's Creed works
Trivia
Despite being a prolific voice actor in video games, Fennoy is not a gamer himself.
Fennoy is "The Hulu Guy" from Hulu.com.
External links
Community content is available under
CC-BY-SA
unless otherwise noted.