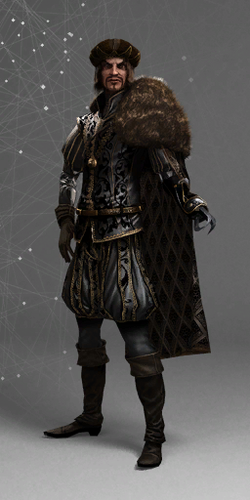 Date of Birth: 1472.
Profession: Noble.
A member of the Sabbatini family and a cousin to Raphael's student Andrea Sabbatini, Silvestro worked for the Borgia in return for an elevation of his status. After "failing" Cesare (records do not indicate how he failed him exactly, there is simply the mention that Silvestro cocked up) Micheletto removed Silvestro's left forearm.
Community content is available under
CC-BY-SA
unless otherwise noted.