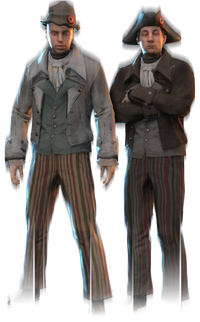 The term "sans-culottes" (literally, those without culottes, or breeches) initially referred to the common men who committed acts of violence in the name of the Revolution. They were so named because they belonged to the lower classes, who wore pantaloons (trousers) rather than culottes (breeches). *
--
* Have you been to France lately? Many of the men don't wear trousers even now.
--
Over time, the term would expand to include all those who were opposed to the aristocracy and the counter-revolution.
Community content is available under
CC-BY-SA
unless otherwise noted.