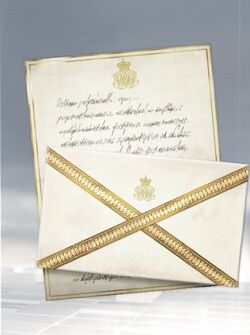 Date of Birth: 26 August 1816.
When Queen Victoria first laid eyes on Prince Albert of Saxe-Coburg and Gotha, it was love at first sight. Sure, they were cousins, but it was a different time. She asked for his hand in marriage in October of 1839, and they were married in February the following year.
The public was at first skeptical about a foreigner being made prince consort, fearing that Albert would have too much influence on Victoria. While Albert was by no means a malevolent figure, he did come to exert more and more power in court, especially whenever Victoria was pregnant with one of their seven children. He restructured their household staff, became an important player in Britain's foreign policy, and squeezed his way into parliamentary ceremonies that had, until then, only required the presence of the Queen. As passionate as their love for each other was, Victoria pushed back against Albert's desire to become her sole advisor and the head of their family.
By 1860, Albert's health had deteriorated significantly. He became physically weak, had difficulty breathing and could no longer eat. He was diagnosed with typhoid, a treatable disease at the time, but it was too late. He passed away on the 14th of December, with his wife the Queen by his side.
Community content is available under
CC-BY-SA
unless otherwise noted.