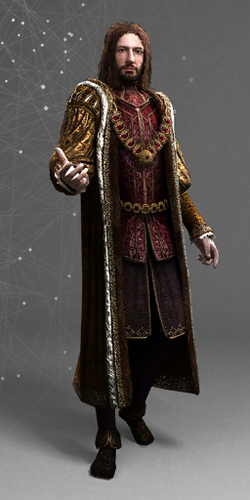 Date of Birth: 1470.
Profession: Actor.
First an actor in Ercole d'Este's theatre in Ferrara, in 1494, Pietro left the company for Rome after he was caught in bed with an actress playing one of the Three Graces. Unlike the theatre in other countries, Italian troops included women. The argument was that if men in the audience could be exposed to females with all their devilish charms, they would be prepared to resist them in person. Because that's why people go to the theatre, to learn to be more chaste...
Once in Rome, Pietro joined Cardinal Raffaele Riario's theatre, performing the Ancient Roman plays of Seneca, Plautus and Terence, although Classicism doesn't seem to have cooled him down. He appears quite frequently on the registers of the Rosa in Fiore.
Actors.
Community content is available under
CC-BY-SA
unless otherwise noted.