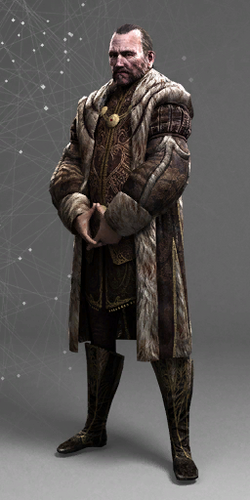 Date of Birth: 1459.
Profession: Chamberlain and Secretary to the Pope.
Senator Egidio Troche's younger brother, Francesco worked for the Vatican and was a trusted agent of the Pope. Among other things, he spied on Lucrezia while she was in the countryside and was sent to the French court to pressure King Louis to support her marriage to Alfonso d'Este (lucky husband number 3, Alfonso managed not to be humiliated or murdered, unlike Lucrezia's previous husbands). Cesare also spirited Francesco to France in 1502 to persuade Louis to abandon support for the Orsini family.
It seems after that they had a bit of a falling out.
As the cherry on the cake, after Micheletto strangled Francesco, Cesare found and killed a nobleman, Jacopo di Santa Croce, for no apparent reason.
Once Francesco's body was floating in the Tiber, Cesare issued a declaration calling for his arrest, claiming he had "fled Rome", an early instance of a savvy politician spinning a story for the press.
Community content is available under
CC-BY-SA
unless otherwise noted.