This article is about the Animus Omega database entry. You may be looking for the Animus 2.01 entry.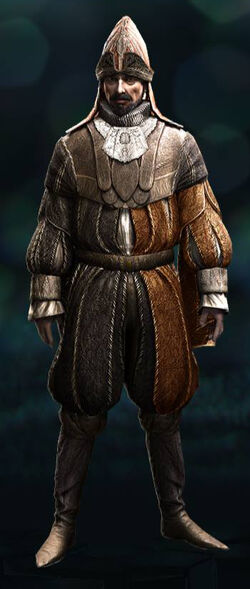 Date of Birth: 1474.
Profession: Noble, Hermeticist.
Born into what many historians believe to be the wealthiest family of Renaissance Roma, Erocle was the result of a lineage that traced its origins to a divine union between Hercules and a nymph. The Massimo were also great patrons of the arts, the first printed book in Italy was produced in their Roman palazzo.
Ercole was exception to the family tradition, he participated in the formation of a Roman library, and partnered with Agostino Chigi, the wealthy Roman banker, to help fund the arts.
Trivia
References
Community content is available under
CC-BY-SA
unless otherwise noted.