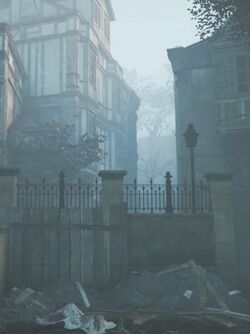 Elizabeth "Long Liz" Stride (27 November 1843 - 30 September 1888) is believed to be the third victim of the notorious unidentified serial killer called Jack the Ripper.
Elizabeth Stride was born Elisabeth Gustafsdotter in the parish of Torslanda, west of Gothenburg, Sweden, on 27 November 1843.
Unlike most other victims of the Whitechapel murders, who fell into prostitution due to poverty after a failed marriage, Stride took it up earlier.
By March 1865 she was registered by the Gothenburg police as a prostitute, was treated twice for a sexually transmitted disease and gave birth to a stillborn girl on 21 April 1865.
An acquaintance described her as having a calm temperament, though she appeared numerous times for being drunk and disorderly at Thames Magistrates Court, where she gave her name as Anna Fitzgerald, but once called herself 'Olwyn Owers.'
Although there was not enough evidence for Evie to be absolutely sure that Miss Stride was working for Jacob, two Assassins rings were found on the scene of the 'double event', the double-murder of Stride and Eddowes that was infamously described in one of the Ripper's Letters...
Community content is available under
CC-BY-SA
unless otherwise noted.