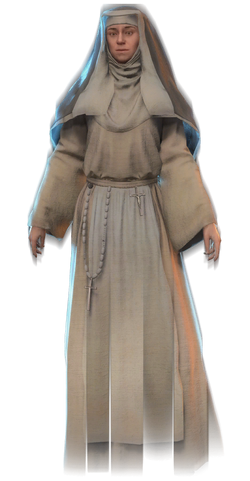 The confiscation of the clergy's properties, decreed by the National Assembly in November 1789, was opposed by many of those who belonged to religious orders, including the Carmelite nuns of Compiègne. In February 1790, with the dissolution of the monastic orders, French nuns were asked to return to their homes, however they refused. Ousted in 1792, they found refuge at the homes of villagers, however with the Reign of Terror in 1794, houses were searched to ensure that no nuns were being hidden. Sixteen Carmelite nuns were arrested in June 1794 and held at the Conciergerie in Paris. During the ensuing trial, prosecutor Fouquier-Tinville affirmed that they were accused of "having secret counter-revolutionary meetings and continuing to be loyal to their religious order and their authority." They were guillotined at the place du Trône on July 17, 1794. On May 27, 1906, they were beatified by Pope Pius X.
Community content is available under
CC-BY-SA
unless otherwise noted.