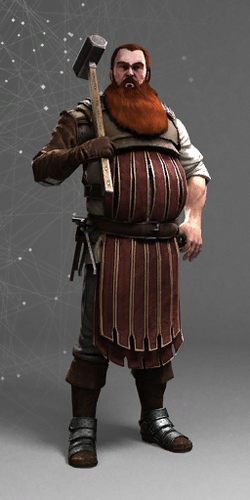 Date of Birth: 1468.
Profession: Blacksmith.
I found a small nugget of history about this one. He was a Swiss mercenary who survived several battles while in the employ of the Borgia before retiring to his own business. Here's what Abstergo says in their records: Auguste Oberlin spreads Borgia propaganda, often making his point with the head of his hammer."
Best to avoid that hammer.
Community content is available under
CC-BY-SA
unless otherwise noted.