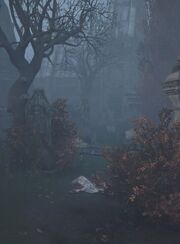 Annie Chapman (born Eliza Ann Smith, c. 1841 - 8 September 1888), was the second victim of the notorious unidentified serial killer 'Jack the Ripper'.
Born Eliza Ann Smith, Annie married her maternal relative John Chapman, a coachman, at All Saints Church in the Knightsbridge district of London on 1 May 1869.
Annie Chapman moved to Whitechapel, in 1886. When her husband died, she lost any hope of income outside of prostitution in one of the many brothels run by 'Lady O', and her friends testified that she seemed to give up on life.
Like Mary Nichols, Annie Chapman, led a nomadic existence around East London. For four or so months prior to her death had been living at Crossingham's lodging house at number 35 Dorset Street where she paid eight pence a night for a double bed.
We cannot know for sure that the woman killed by Jack the Ripper was indeed Annie Chapman, or another of Jacob's Assassin initiates who disguised herself as a prostitute in order to spy on 'the Ripper'.
Community content is available under
CC-BY-SA
unless otherwise noted.