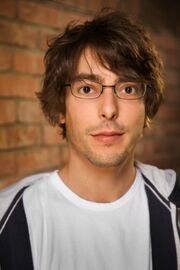 Corey May is the co-founder and President of Sekretagent Productions, a production company based in Los Angeles, California, which contributes to the film, video game, and internet industries. May was also the main writer of the Assassin's Creed series.
In this regard, May worked as the lead writer on Assassin's Creed, Assassin's Creed II and Assassin's Creed III, and also helped Jeffrey Yohalem as a writer on Assassin's Creed: Brotherhood, and Darby McDevitt on Assassin's Creed: Revelations. May also helped in the production of most other entries into the Assassin's Creed franchise, ensuring that everything flows together into one coherent narrative.
May graduated from Harvard University in 1999 and founded Sekretagent with Dooma Wendschuh upon their graduation from the University of Southern California's Peter Stark Producing Program in 2001.
Along with Wendschuh, May has co-written video games such as Prince of Persia: Warrior Within, Prince of Persia: The Two Thrones, Army of Two, and Terminator Salvation. He was also a Producer on the 2002 film Yo, Tyrone before contributing as an Executive Producer on the 2006 horror film The Plague.
In 2015, May left Ubisoft to become narrative director at Certain Affinity, a studio known mainly for providing co-development assistance rather than forging its own identity.
External links
Community content is available under
CC-BY-SA
unless otherwise noted.