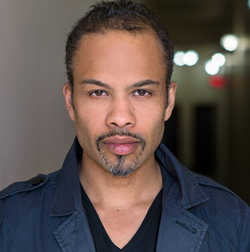 Christian Paul (born 18 May 1973) is a Canadian actor, voice actor and translator.
Biography
Paul was born in Montreal, Canada. A former junior tennis doubles Canadian champion with Sebastien Leblanc, he went to the University of Louisiana at Monroe on a tennis scholarship. Paul subsequently won athlete of the year in the Southland conference as a junior and as a senior.
Paul has appeared in television shows such as Rumours, The Foundation and Blue Mountain State, as well as films including Confessions of a Dangerous Mind, Death Race and Warm Bodies. Outside his contributions to the Assassin's Creed series, he has also provided voice work for Deus Ex: Human Revolution.
Paul is also a songwriter and musician; in 2002, he created a Funk group called The Free Oxygen Band. Performing mostly in Montreal for the next four years, the band produced the album Funkosynthesis in 2006. The band split up, with Paul going on to pursue a solo project called Pneumatika.
Assassin's Creed works
External link
Community content is available under
CC-BY-SA
unless otherwise noted.