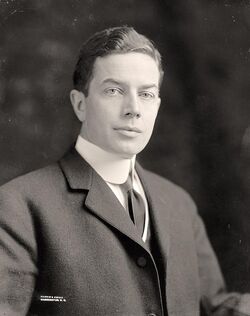 Charles Dyer Norton (12 March 1871 – 6 March 1923) was an American banker and President of the First National Bank of New York, dominated by J. P. Morgan.
As a member of the Templar Order, Norton was part of the Jekyll Island Club and one of the designers of the plan to take control of the capitalist market and form Abstergo Industries.
References
Community content is available under
CC-BY-SA
unless otherwise noted.