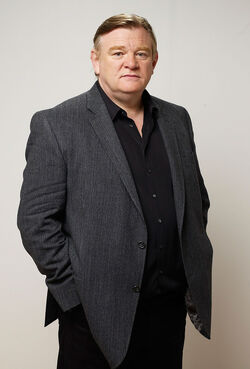 Brendan Gleeson (born 29 March 1955) is an Irish actor who portrays Joseph Lynch in the Assassin's Creed movie.
Gleeson has been a fixture in Hollywood period pieces and action-adventure films since 1995's Braveheart, appearing in other epics like Troy, Kingdom of Heaven alongside Jeremy Irons, and Beowulf, but is perhaps best known for playing Mad-Eye Moody in the Harry Potter series.
He has also played leading roles in The Guard, Calvary, In Bruges and Into the Storm; his portrayal of Winston Churchill in the last of these earned him an Emmy Award. Gleeson is a frequent collaborator with director John Michael McDonagh, and is also the father of actors Domhnall and Brian Gleeson.
Assassin's Creed works
Assassin's Creed (2016) - Joseph Lynch
External link
Community content is available under
CC-BY-SA
unless otherwise noted.