Fire Emblem Warriors: Three Hopes - The Loop
Play Sound

Assassin's Creed: The Official Collection is a biweekly magazine series published by Hachette Paperworks Ltd in the United Kingdom, Ireland and Italy which collects scale model figurines of characters from the franchise.
With a run of eighty issues, the first installment, showcasing Altaïr Ibn-La'Ahad, saw a release on February 22, 2017 following a limited trial run the previous year.
Synopsis
The Assassin's Creed videogames from Ubisoft are among the most respected and best loved of all time. Their charismatic heroes represent the spirit of adventure, with real history as their playground. The exciting worlds they inhabit span the centuries, from the time of the Crusades to present day.
Now the Assassin Brotherhood, their allies and rivals are available for you to own in a brand new collection – Assassin's Creed The Official Collection. Each issue features the lead protagonist and notable characters, the challenges they face, the famous locations they visit, the personnel they encounter and the fascinating contexts of the historical settings.
Through the exploits of Altaïr Ibn-La'Ahad, Ezio Auditore da Firenze, the Kenway family, Jacob and Evie Frye and many others, we see how the trials they overcome in the past ensure that freedom holds a place in the future. Each character's story is then brought thrillingly to life, with a finely sculpted and strictly limited edition figurine for you to collect.
Assassin's Creed The Official Collection builds to a compelling and comprehensive overview of Ubisoft's cherished franchise, starting with the 2007 ground-breaking Assassin's Creed first game and even includes characters specific to the Assassin's Creed comic book series.
With a new character featured every issue, it is the ultimate way for fans to explore and celebrate the series.
Issues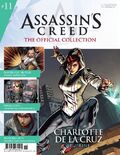 12/07/2017 - Charlotte de la Cruz
Your Charlotte de la Cruz Figurine
Character Profile
Friends & Enemies
Weaponry & Equipment
26/07/2017 - Arno Dorian
Your Arno Dorian Figurine
Character Profile
Friends & Enemies
Weaponry & Equipment
Environments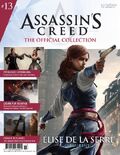 09/08/2017 - Élise de la Serre
Your Élise de la Serre Figurine
Character Profile
Friends & Enemies
Weaponry & Equipment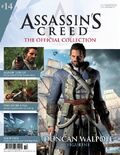 23/08/2017 - Duncan Walpole
Your Duncan Walpole Figurine
Character Profile
Friends & Enemies
Weaponry & Equipment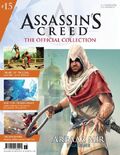 06/09/2017 - Arbaaz Mir
Your Arbaaz Mir Figurine
Character Profile
Friends & Enemies
Fights and Feuds
Weaponry & Equipment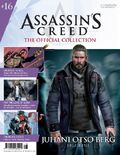 20/09/2017 - Juhani Otso Berg
Your Juhani Otso Berg Figurine
Character Profile
Friends & Enemies
Fights and Feuds
Weaponry & Equipment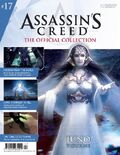 04/10/2017 - Juno
Your Juno Figurine
Character Profile
Friends & Enemies
Environments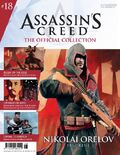 18/10/2017 - Nikolai Orelov
Your Nikolai Orelov Figurine
Character Profile
Friends & Enemies
Environments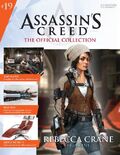 01/11/2017 - Rebecca Crane
Your Rebecca Crane Figurine
Character Profile
Friends & Enemies
Environments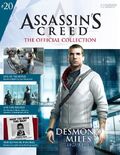 15/11/2017 - Desmond Miles
Your Desmond Miles Figurine
Character Profile
Friends & Enemies
Fights and Feuds
Weaponry & Equipment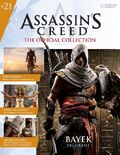 29/11/2017 - Bayek
Your Bayek Figurine
Friends & Enemies
Fights and Feuds
Saving Egypt Actions
Weaponry & Equipment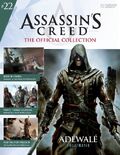 13/12/2017 - Adéwalé
Your Adéwalé Figurine
Character Profile
Friends & Enemies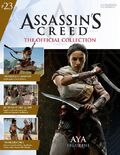 27/12/2017 - Aya
Your Aya Figurine
Character Profile
Friends & Enemies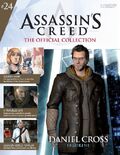 10/01/2018 - Daniel Cross
Your Daniel Cross Figurine
Character Profile
Friends & Enemies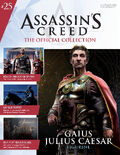 24/01/2018 - Julius Caesar
Your Julius Caesar Figurine
Character Profile
Friends & Enemies
07/02/2018 - Jupiter
Your Jupiter Figurine
Character Profile
Friends & Enemies
21/02/2018 - Cleopatra
Your Cleopatra Figurine
Character Profile
Friends & Enemies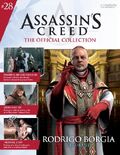 07/03/2018 - Rodrigo Borgia
Your Rodrigo Borgia Figurine
Character Profile
Friends & Enemies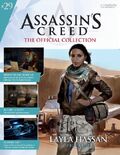 21/03/2018 - Layla Hassan
Your Layla Hassan Figurine
Character Profile
Friends & Enemies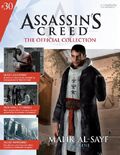 04/04/2018 - Malik Al-Sayf
Your Malik Al-Sayf Figurine
Character Profile
Friends & Enemies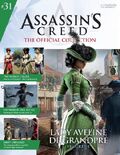 18/04/2018 - Aveline de Grandpré
Your Aveline de Grandpré Figurine
Character Profile
Friends & Enemies
02/05/2018 - Crawford Starrick
Your Crawford Starrick Figurine
Character Profile
Friends & Enemies
16/05/2018 - Mario Auditore
Your Mario Auditore Figurine
Character Profile
Friends & Enemies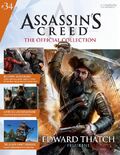 30/05/2018 - Edward Thatch
Your Edward Thatch Figurine
Character Profile
Friends & Enemies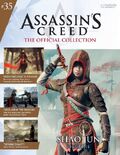 13/06/2018 - Shao Jun
Your Shao Jun Figurine
Character Profile
Friends & Enemies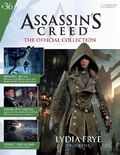 27/06/2018 - Lydia Frye
Your Lydia Frye Figurine
Character Profile
Friends & Enemies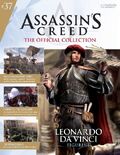 11/07/2018 - Leonardo da Vinci
Your Leonardo da Vinci Figurine
Character Profile
Friends & Enemies
25/07/2018 - Mary Read
Your Mary Read Figurine
Character Profile
Friends & Enemies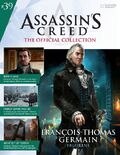 08/08/2018 - François-Thomas Germain
Your François-Thomas Germain Figurine
Character Profile
Friends & Enemies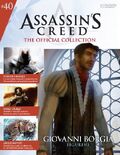 22/08/2018 - Giovanni Borgia
Your Giovanni Borgia Figurine
Character Profile
Friends & Enemies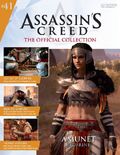 05/09/2018 - Amunet
Your Amunet Figurine
Character Profile
Friends & Enemies
19/09/2018 - Al Mualim
Your Al Mualim Figurine
Character Profile
Friends & Enemies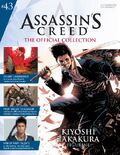 03/10/2018 - Kiyoshi Takakura
Your Kiyoshi Takakura Figurine
Character Profile
Friends & Enemies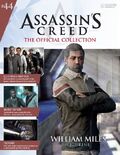 17/10/2018 - William Miles
Your William Miles Figurine
Character Profile
Friends & Enemies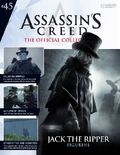 31/10/2018 - Jack the Ripper
Your Jack the Ripper Figurine
Character Profile
Friends & Enemies
14/11/2018 - Frederick Abberline
Your Frederick Abberline Figurine
Character Profile
Friends & Enemies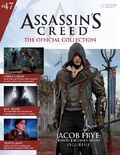 28/11/2018 - Jacob Frye (Baron Jordane's Finery)
Your Jacob Frye (Baron Jordane's Finery) Figurine
Character Profile
Friends & Enemies
12/12/2018 - Pierre Bellec
Your Pierre Bellec Figurine
Character Profile
Friends & Enemies
26/12/2018 - Galina Voronina
Your Galina Voronina Figurine
Character Profile
Friends & Enemies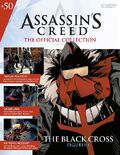 09/01/2019 - Black Cross
Your Black Cross Figurine
Character Profile
Friends & Enemies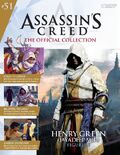 23/01/2019 - Henry Green
Your Henry Green Figurine
Character Profile
Friends & Enemies
06/02/2019 - Master Ezio Auditore da Firenze
Your Master Ezio Auditore da Firenze Figurine
Character Profile
Friends & Enemies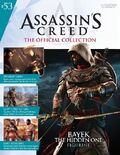 20/02/2019 - Bayek (The Hidden One)
Your Bayek (The Hidden One) Figurine
Character Profile
Friends & Enemies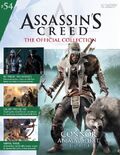 06/03/2019 - Connor (Animal Spirit)
Your Connor (Animal Spirit) Figurine
Character Profile
Friends & Enemies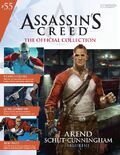 20/03/2019 - Arend Schut-Cunningham
Your Arend Schut-Cunningham Figurine
Character Profile
Friends & Enemies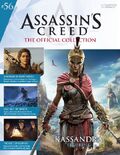 03/04/2019 - Kassandra
Your Kassandra Figurine
Character Profile
Friends & Enemies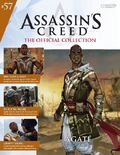 17/04/2019 - Agaté
Your Agaté Figurine
Character Profile
Friends & Enemies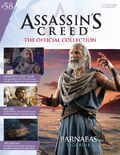 01/05/2019 - Barnabas
Your Barnabas Figurine
Character Profile
Friends & Enemies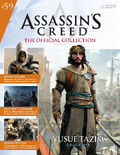 15/05/2019 - Yusuf Tazim
Your Yusuf Tazim Figurine
Character Profile
Friends & Enemies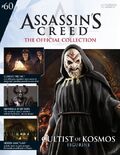 29/05/2019 - Cult of Kosmos
Your Cultist of Kosmos Figurine
Character Profile
Friends & Enemies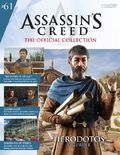 12/06/2019 - Herodotos
Your Herodotos Figurine
Character Profile
Friends & Enemies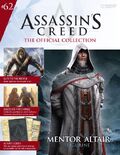 26/06/2019 - Mentor Altaïr
Your Mentor Altaïr Figurine
Character Profile
Friends & Enemies
24/07/2019 - Aspasia
Your Aspasia Figurine
Character Profile
Friends & Enemies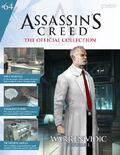 07/08/2019 - Warren Vidic
Your Warren Vidic Figurine
Character Profile
Friends & Enemies
21/08/2019 - Ah Tabai
Your Ah Tabai Figurine
Character Profile
Friends & Enemies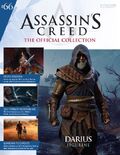 04/09/2019 - Darius
Your Darius Figurine
Character Profile
Friends & Enemies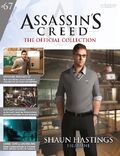 18/09/2019 - Shaun Hastings
Your Shaun Hastings Figurine
Character Profile
Friends & Enemies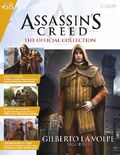 02/10/2019 - Gilberto la Volpe
Your La Volpe Figurine
Character Profile
Friends & Enemies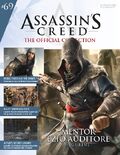 16/10/2019 - Mentor Ezio Auditore
Your Mentor Ezio Auditore Figurine
Character Profile
Friends & Enemies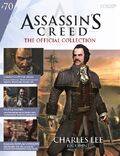 30/10/2019 - Charles Lee
Your Charles Lee Figurine
Character Profile
Friends & Enemies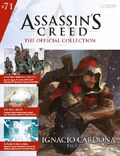 13/11/2019 - Ignacio Cardona
Your Ignacio Cardona Figurine
Character Profile
Friends & Enemies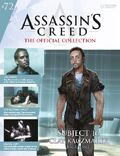 27/11/2019 - Clay Kaczmarek
Your Clay Kaczmarek Figurine
Character Profile
Friends & Enemies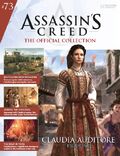 11/12/2019 - Claudia Auditore
Your Claudia Auditore Figurine
Character Profile
Friends & Enemies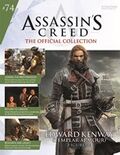 25/12/2019 - Edward Kenway
Your Edward Kenway Figurine
Character Profile
Friends & Enemies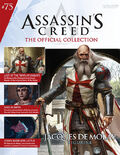 08/01/2020 - Jacques de Molay
Your Jacques de Molay Figurine
Character Profile
Friends & Enemies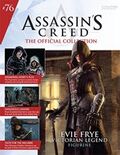 22/01/2020 - Evie Frye
Your Evie Frye Figurine
Character Profile
Friends & Enemies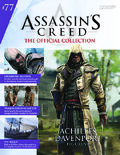 05/02/2020 - Achilles Davenport
Your Achilles Davenport Figurine
Character Profile
Friends & Enemies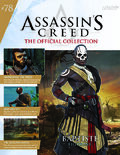 19/02/2020 - Baptiste
Your Baptiste Figurine
Character Profile
Friends & Enemies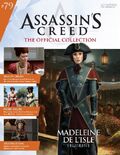 04/03/2020 - Madeleine de L'Isle
Your Madeleine de L'Isle Figurine
Character Profile
Friends & Enemies
18/03/2020 - Darim Ibn-La'Ahad
Your Darim Ibn-La'Ahad Figurine
Character Profile
Friends & Enemies
External links