Raise a Floppa - The Loop
Play Sound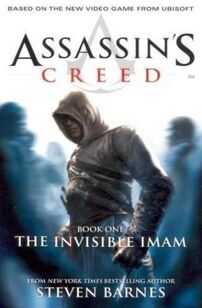 Assassin's Creed: The Invisible Imam is a cancelled novel that was to be written by author Steven Barnes for Pocket Books, and the first title of an intended trilogy, with a second book being titled Assassin's Creed: The Eye of Heaven.
Publisher Marco Palmieri showed high interest in the book before it was ultimately cancelled. The story featured a character by the name of Abdul Wahid, who embarked on a quest to avenge the death of his parents.
Cancellation
Issues emerged when descendants of the original Assassins, members of the Ismaili sect currently led by the Aga Khan IV, visited the company offices during the novel's design stage. The visit prompted heavy edits to the novel and later, the editors completely removed all religious references.
Finally, they required expert advice on the novel's historical accuracy, and requested advice from Aga Khan's followers. However, by this time publisher Ubisoft had lost interest in the publication, and the entire project was cancelled.[1]
Author Barnes included The Invisible Imam in his non-Assassin's Creed related book titled Assassin and Other Stories.
Trivia
Imam is an Arabic word meaning "Guide." In Islam, it is the person who leads the prayers at the mosque. For Muslims, it has the additional meaning of referring to the leader of the ummah; an individual who is descended from the Prophet Muhammad (the concept of leadership as well as the line of succession differ among the various Shi'a sects).
References