I wanted to ask you something. Which is… what's your name?


The title of this article is conjecture. Although canon, no official name for the subject of this article has been given.
This article is about the undercover Assassin initiate. You may be looking for Annie Chapman, the prostitute.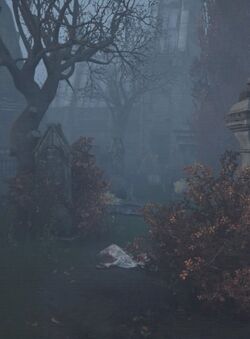 An unidentified British Assassin initiate (died 8 September 1888) was active during the Whitechapel murders and the victim of the Assassin turncoat and serial killer Jack the Ripper.
BiographyEdit
During her childhood, the Assassin initiate was recruited by the Master Assassin Jacob Frye sometime after the British Templar Grand Master Crawford Starrick's death, in order to rebuild the British Brotherhood of Assassins. Along with other initiates, she was brought to India by Jacob to learn the fear tactics of the Indian Assassins.
By their return in 1888, a fellow initiate Jack usurped control of Jacob's gang the Rooks and started operations to eliminate the Assassins. In an attempt to stop his former student, Jacob sent his initiates to work undercover as prostitutes.
After Jacob sent the real Annie Chapman away from Whitechapel, he ordered the apprentice to assume her identity. The initiate then ran into Jack the Ripper, resulting in her demise.
Jacob's twin, Evie Frye, discovered her guise during her investigation, finding an Assassin ring in the crime scene. She was buried in 14 September 1888.
ReferencesEdit