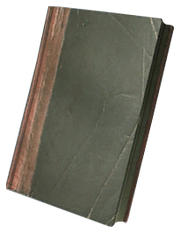 The Aeneid is an epic poem composed by Virgil. During the early 16th century, the Assassin Ezio Auditore da Firenze bought a copy of this book from a book shop in Constantinople.
Summary
Virgil's epic Latin tale tells the story of the wanderer Aneaus, whose travels take him from the shores of war-torn Troy to the troubled coasts of Italy while the spurned Goddess Juno bedevils him every step of the way. Written in a time of great turmoil amid the Roman Empire, "The Aeneid" served to strengthen the hearts and harden the resolve of a nation in transition.
Appearances
References
Community content is available under
CC-BY-SA
unless otherwise noted.